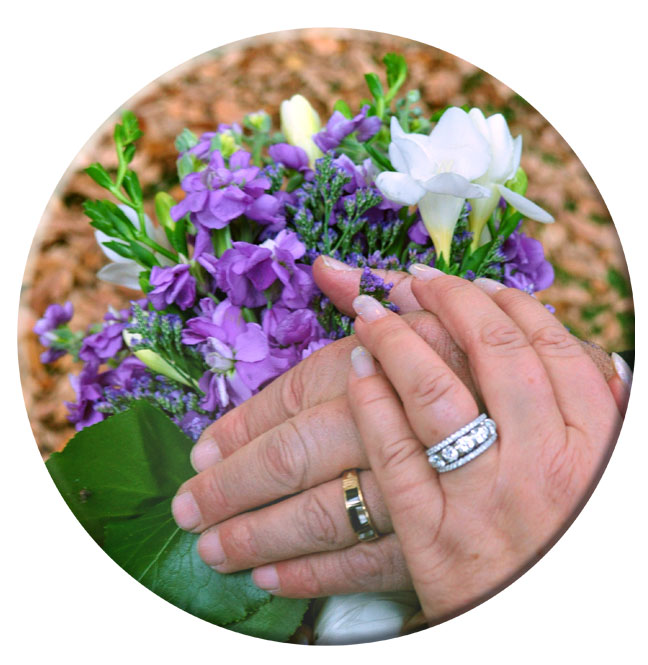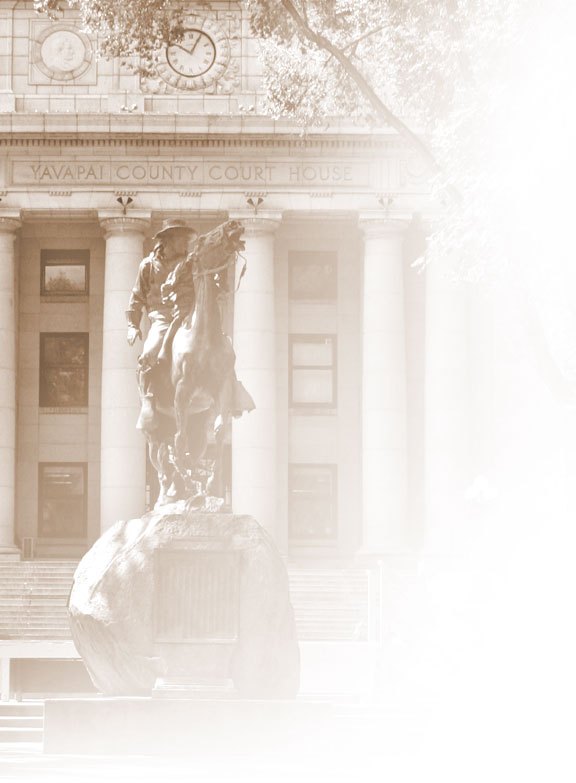 Principle photography
©2011 Kristin Hood Photography
- see her on Facebook.
myfambly.com makes every effort to check for typographic errors but is not responsible for the text or photo content of this website.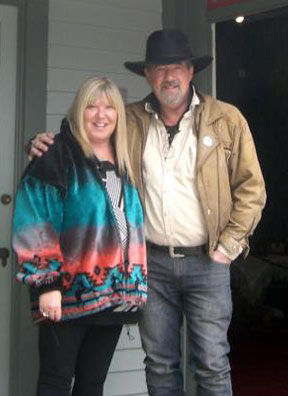 Newlyweds at the Charlotte Hall Museum

We travelled north to Prescott on Thursday, November 10th to meet with Judge Markham, find a couple of random witnesses and get married. Little did we know what a marvellous time awaited us.

Our friend Rick Rodich provided Wendy's flowers and on our arrival at the Gurley Street Bed & Breakfast we discovered a huge group of balloons and assorted edibles awaiting us in our room from Wendy's family: Debby, Art, Bonnie, Michael, Marc & Joan. They even took care of our second night's stay!
Our search for witnesses started at the Hotel St. Michaels bar and restaurant across from the Yavapai Courthouse where we were lucky enough to meet Kristin Hood who not only agreed to be one of our witnesses but is also a professional photographer. Most of the photos on this page were taken by her!
Judge Markham was amiable, humorous and brief. We had dinner that evening at the Rose Restaurant. The next morning as we were the only guests at the B&B, our host made us a special breakfast of Denver Omlettes that he would not normally make for a group.
The next day we shopped downtown Prescott, visited the Charlotte Hall Museum and had dinner that evening courtesty of Debbie and Denny Roth at the Old Firehouse Restaurant.
On Saturday, we meandered back down to Phoenix, stopping at sales along the way in Mayer & Red Rock Springs...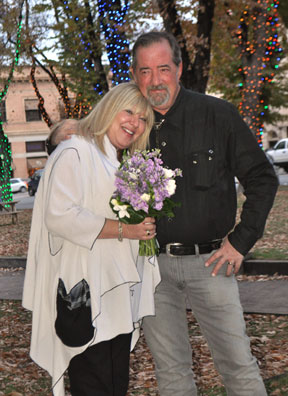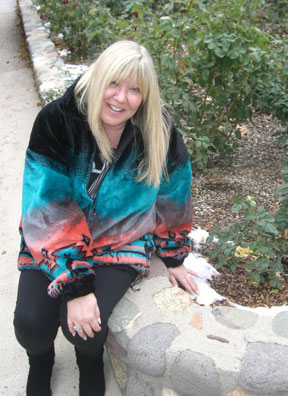 "oh look - snow!"