Copy-write 2011 Creative Colleagues. Best viewed in browsers that support layers. Older or obscure programs may display incorrectly. Animations require Flash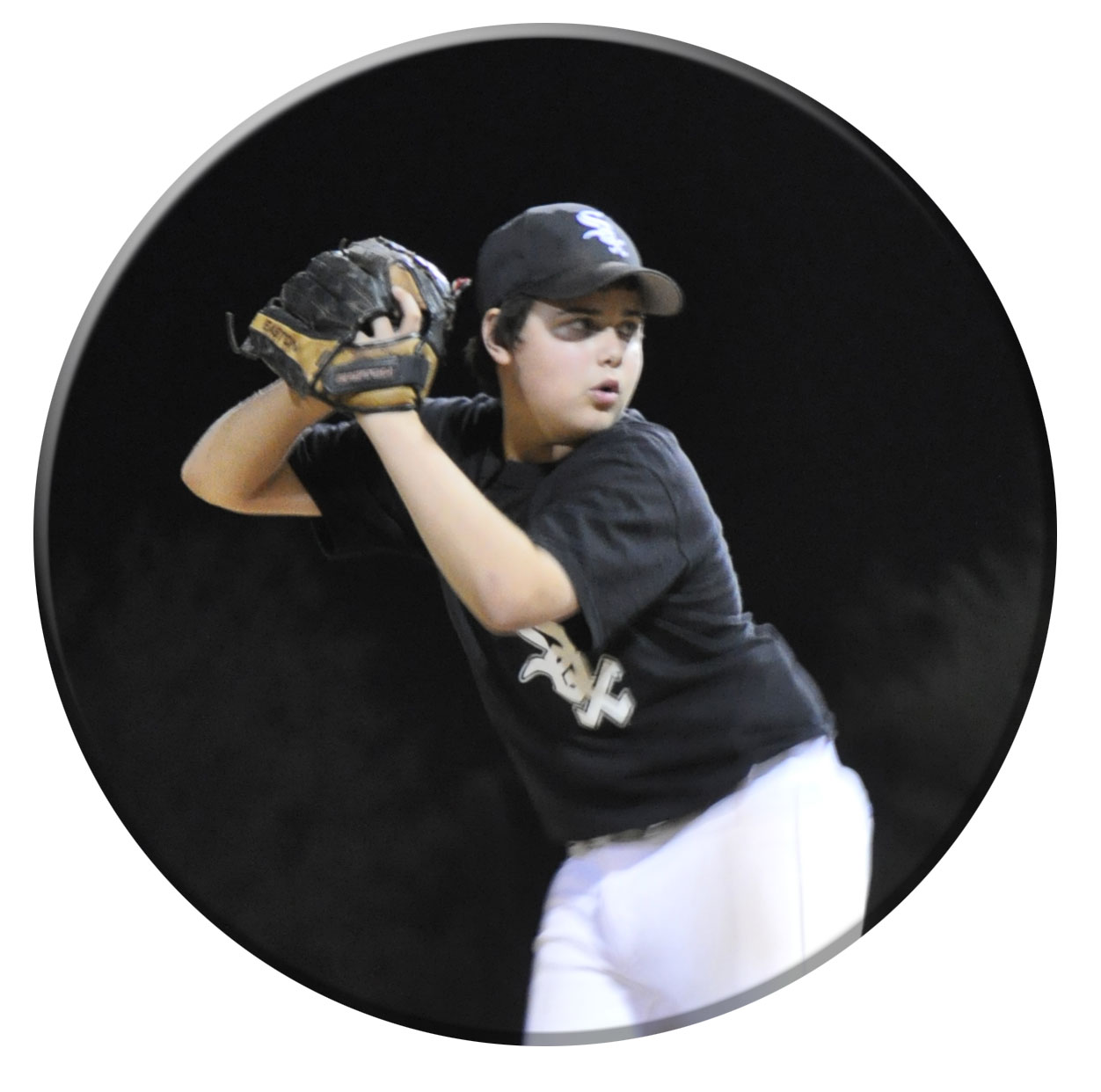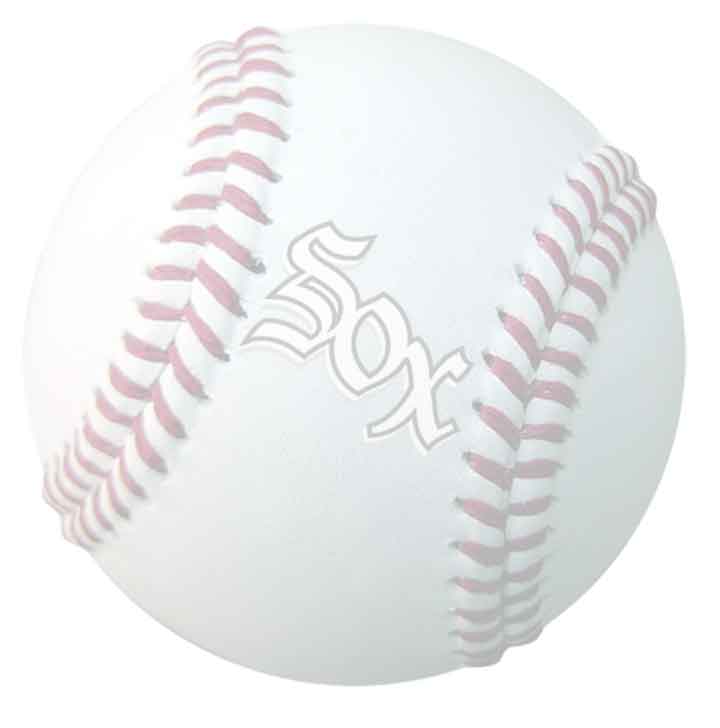 Black Sox 2011 Bronco 10-12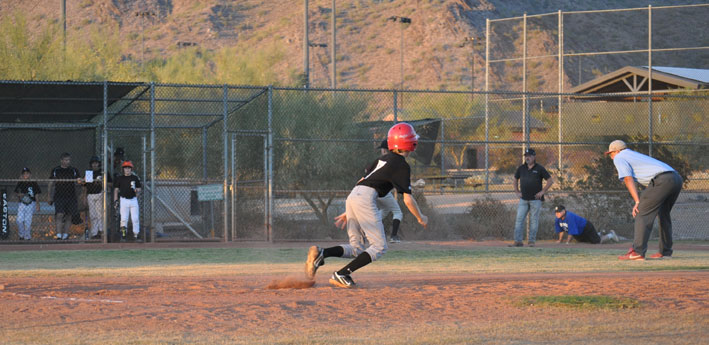 the start of a rally at Copper Ridge - Nate stealing second, while Garrett, Coach Benger, Gavin
and Jake look on. Coach Green watches as Coach Miller "keeps a low profile".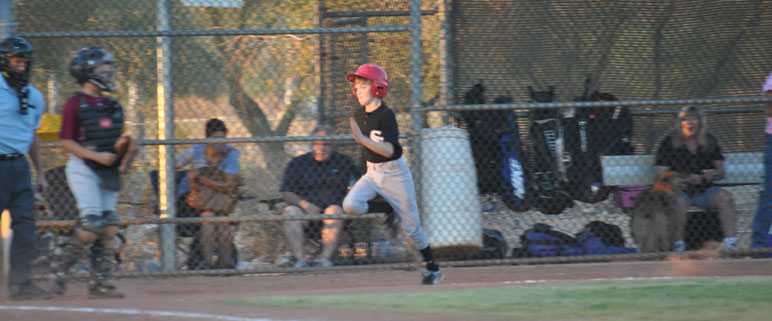 Nate scoring as Sam & Wendy cheer him on.

Justin, our Season MVP is intense running the bases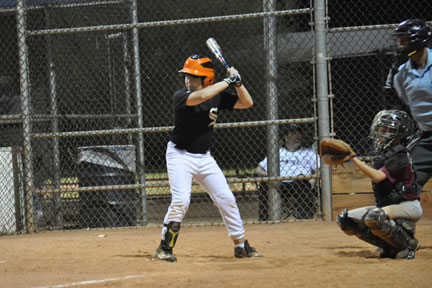 Jake, our batting leader at .520 is set to drive in
another run.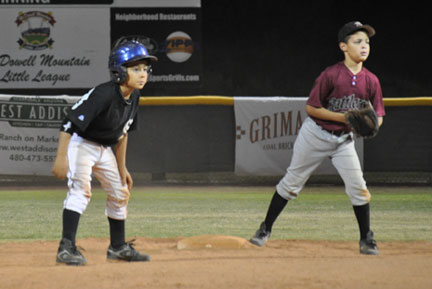 Garrett taking his lead.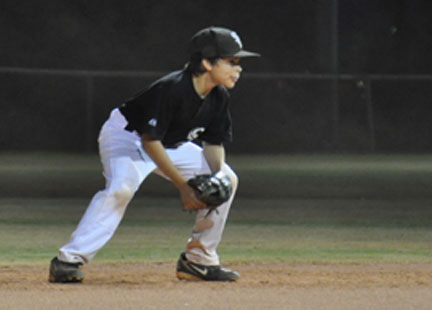 Marco is set to pounce on a ground ball at third base.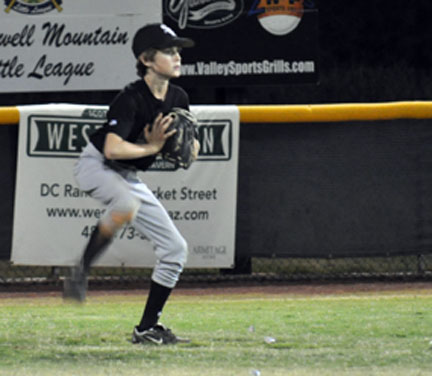 Nate getting a jump on a fly ball in center.

Our hitters in action: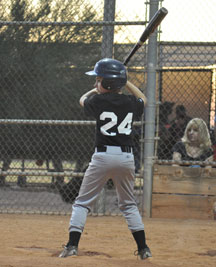 BRANDON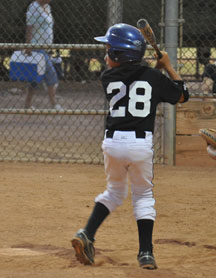 GARRETT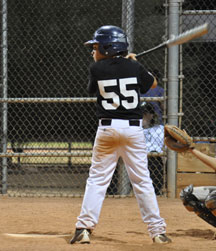 GAVIN - "MR.OCTOBER"
HIT .714 IN THE FALL
TOURNAMENT -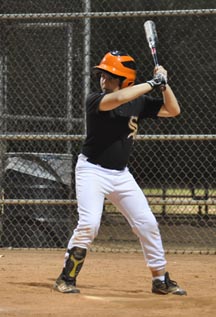 JAKE COILED TO HIT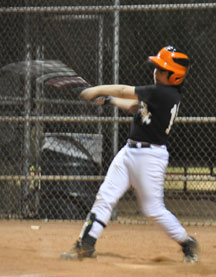 JAKE SHOWING GREAT FORM
AS HE UNCORKS ONE !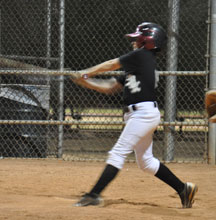 JUSTIN LEAD US IN DOUBLES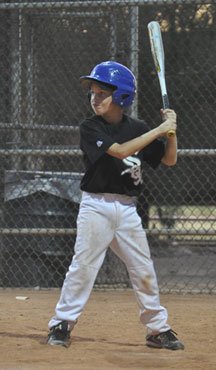 LUKE DETERMINED TO GET
A SILVER DOLLAR!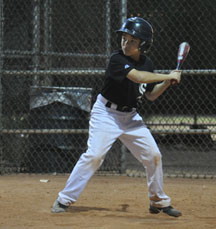 MARCO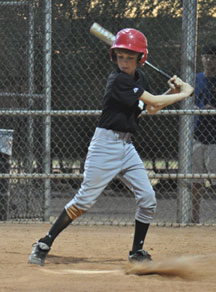 NATE TAKING ONE IN THE DIRT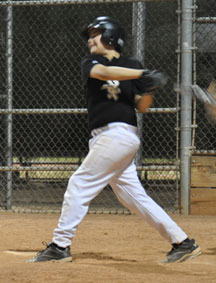 PAUL DRIVING ONE HARD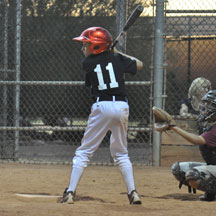 TANNER SET TO HIT!

Paul Bukoskey - our strongest pitcher - also hit .833 in the fall tournament! - Here he shows his concentration on the mound.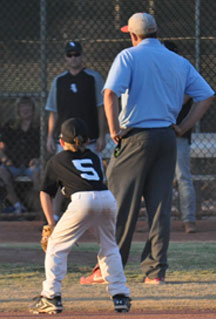 Coach Tom Scheub keeping an
eye on the fielders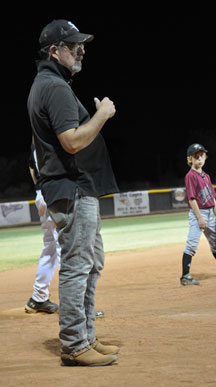 Coach Green in his dusty boots
giving the signs at 3rd base.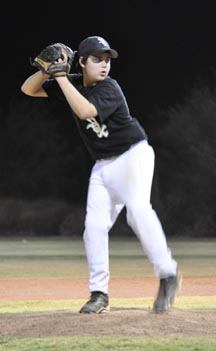 Paulie dominates on the mound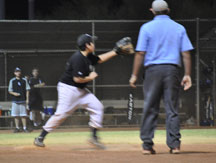 Captain Max stretching out
for the putout!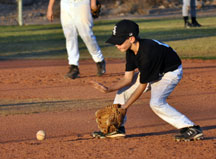 Luke showing good form
on a grounder.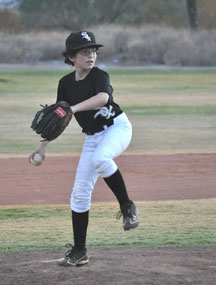 Justin set to deliver...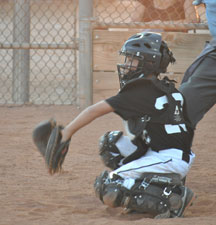 .. and Garret catching it!