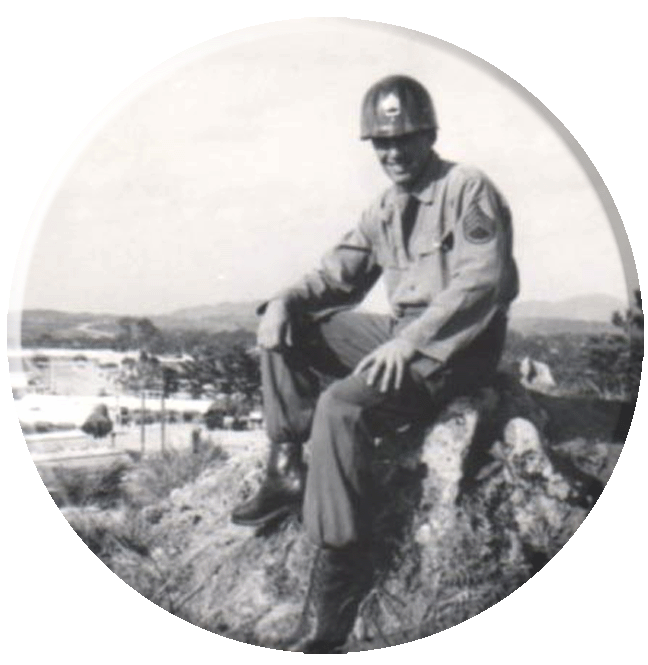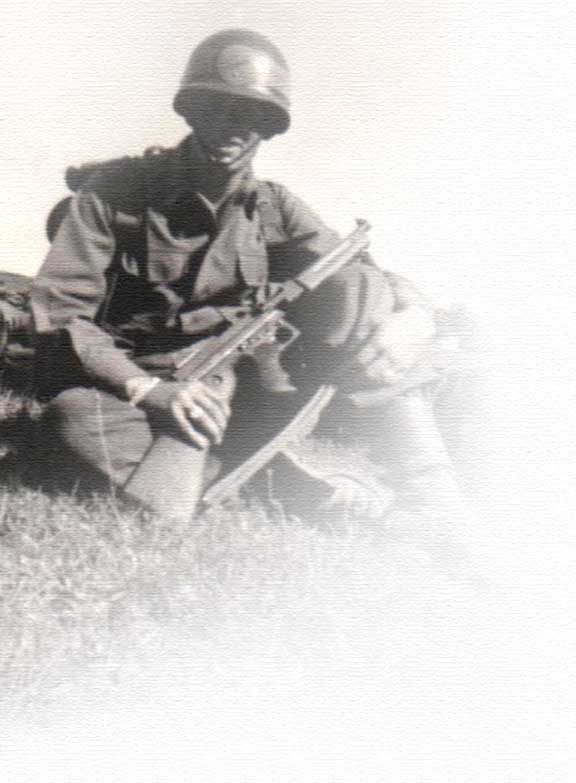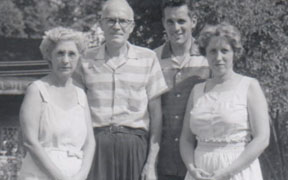 Leola, John Sr, John Jr. Margorie Kyea (sister)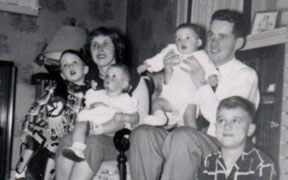 1953 - David Kyea - Marge Kyea - Diane Kyea - John F Green - Vilko F Green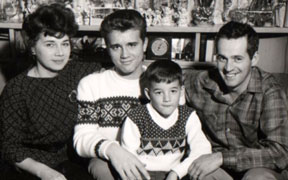 1958 - with Frieda - Vilko - Johnny -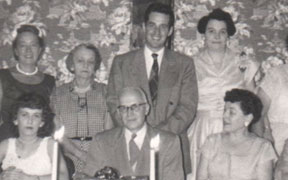 1956 - at his Dad's retirement dinner.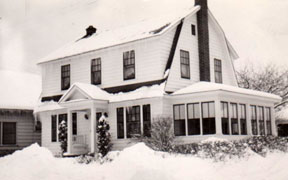 105 3rd Street, Scotia, NY - First home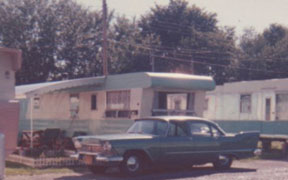 1957 - Guilderland, NY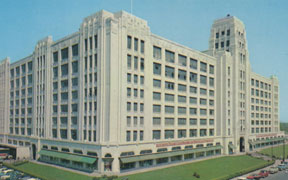 "Monkey Wards" - Menands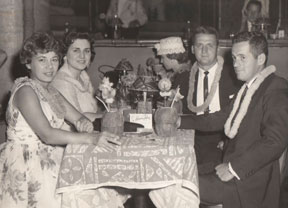 NYC nightclub - with Frieda Green - Josephine Murch - Ted Murch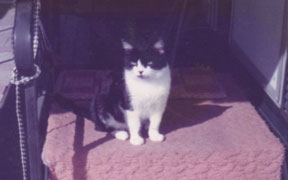 Figaro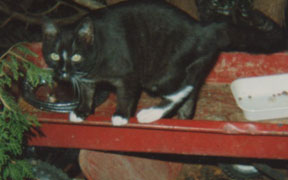 Bashful
Passed of old age comfortably in his sleep at his home as he wished it on 9/13/11.
A U.S. Army veteran, he served from 1945-1952 rising to the rank of Master Sergeant in the armored cavalry at a time when ranks were mostly frozen in the post WW2 era and promotions were hard to come by. He served in the precarious cold war era in Europe and in the Far east during the Korean War. An army marksman, he earned a silver medal in the 1950 European Small Arms competition mysteriously short of the gold by his "49 bulls and a complete miss!"
After brief jobs at the S.S. Kresge Company and The American Locomotive Company in Schenectady, he worked for Montgomery Ward in Menands, from 1956 - 1986 as one of the last of the straight commission salesmen in division 89. Selling, toys, tillers, lawn mowers and snow blowers, his work ethic and long hours made him a perennial "Top Salesman East of the Mississippi" often out earning the store managers while supporting his family. When the Menands store closed he opted for early retirement.
He lived a frugal but generous life. He supported countless charities and was a supporter of the Town of Guilderland Police Department up until the last year of his life. He was always there for "strays" in need, both the two legged and four legged variety, but especially his feline friends whom he loved and was devoted to above and beyond the call.
A loving son and Father, he showed his love not with flowery words, but with deeds, support, and words of wisdom along with an endless array of anecdotes and stories. He supported his father John L Green Sr. through his struggle with ALS and his mother Leola Green until her passing at the age of 90.
He is survived by his sons, Dr. Vilko F. Green of Guilderland, NY and John F. Green of Phoenix, AZ. Also Grandsons, Tyler and Matthew Green to whom he was "poppy" and three nieces and two nephews whom always knew him fondly as "Uncle Jack."