SPRING 2008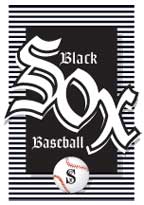 Copy-write 2009 Creative Colleagues. Best viewed in browsers that support layers. Older or obscure programs may display incorrectly. Animations require Flash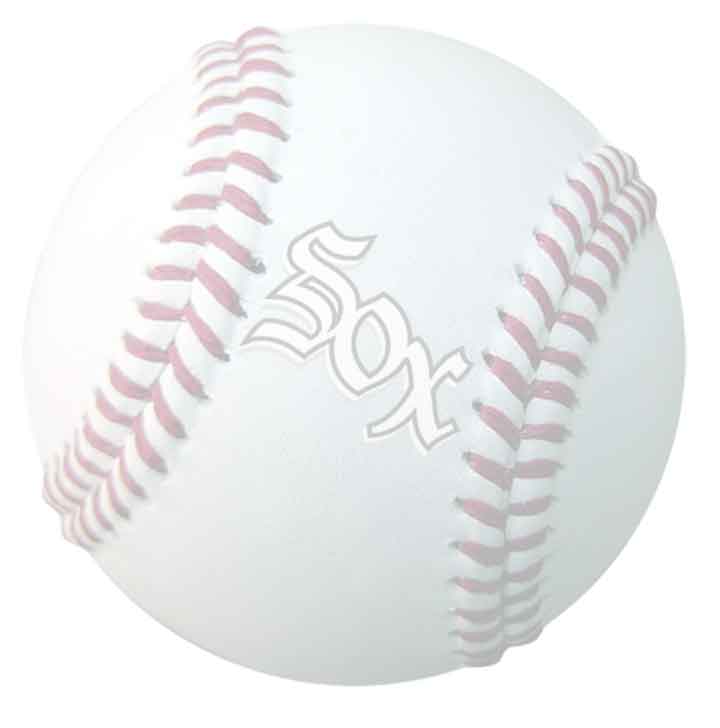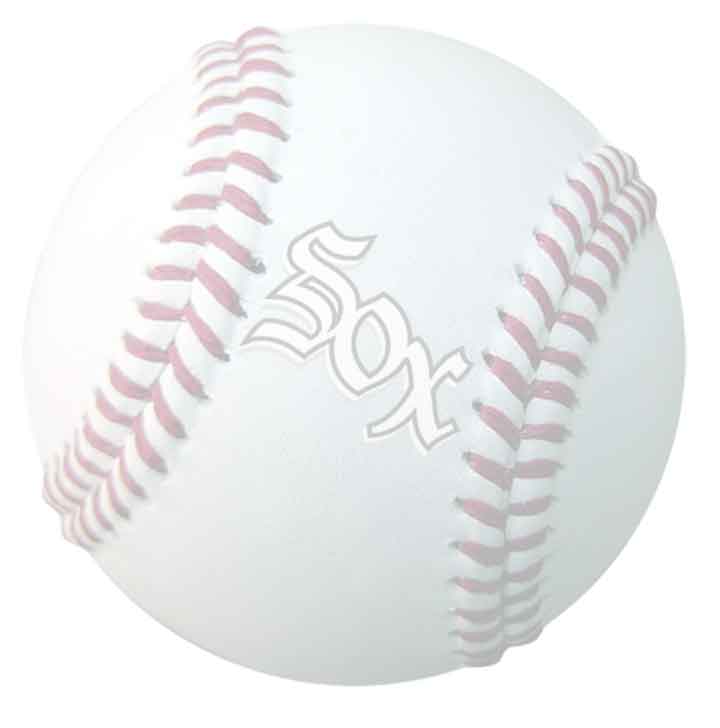 Black Sox fall and winter 2008-2009 Pony 13-14
A great group of veterans and welcome new faces. The winter team showed determination, improvement and solid team unity with a "don't quit" attitude!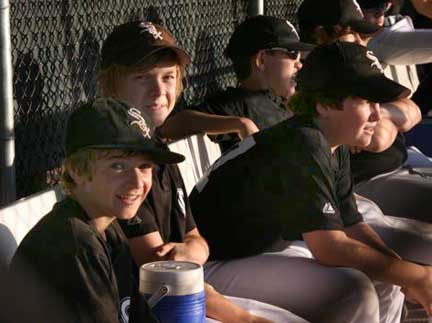 Jake, Jimmy and "Stitch" in the dugout.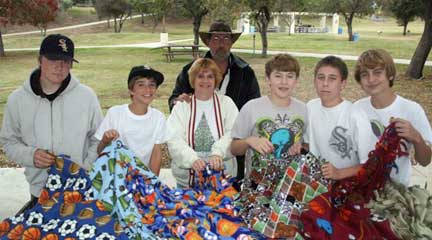 Our "Socks from the Sox" drive in December to benefit
the Phoenix Rescue Mission has grown every year. This
year Leah Choulet and Kris Scott organized a blanket
making activity that added to the collection. Carson, Jacob, Stephen, Zach and Devin show their handiwork and even
"Mrs Coach" got into the act.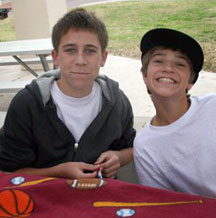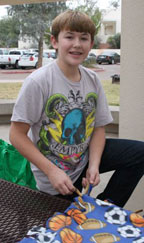 "Z" , Big Jake and Stephen mug for the camera!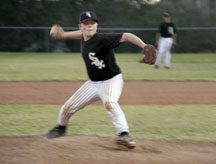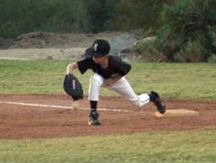 Carson Weber doing his thing on the mound. He was the season's most effective pitcher and co-captain with Zach Scott. Jacob proves you ain't gotta be big to have a BIG stretch at first.

Black Sox Spring 2008 - Babe Ruth 16-18: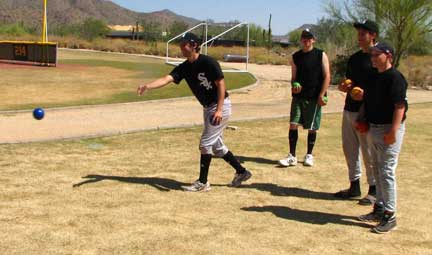 Jesse, Eric Travis and Nick playing some mean bocci ball!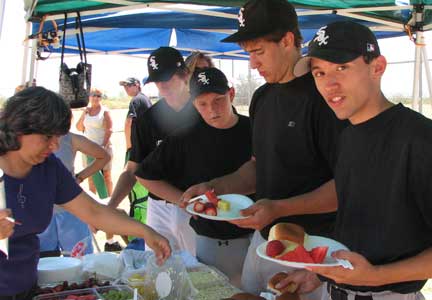 Mrs Economides helps feed Loren, Nick, Travis and Joe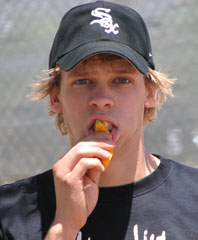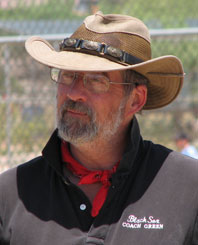 We played good ball, struggling the first half but sweeping our last 6 in a row. BUT, we also had fun. Above the parents feed the guys between a split double header and the guys sharpen their skills at bocci ball and "washer in the post hole toss". Kevin Tantillo above really digging the fruit... whatta stare!
SPRING 2008 16-18: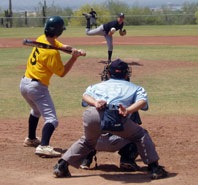 Eric Kline delivers the heat.
"Harley" Eric leaps over a hot grounder...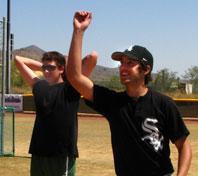 Eric and Jesse keeping cool on a very hot and long afternoon.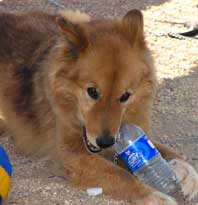 SAMMY "TWO SOX" WITH A DRINKING PROBLEM.. LIKE "HOW DO I OPEN THIS DANG THING?"