Having your own website is a great way to reach out to everyone you want to. Keep them up to date on your news, communicate with other members of your "fambly of choice" and just plain old have fun.
Easy 4 step process:
1. You e-mail me with what you intend to do... i.e. Family site, birthday, bar mitzvah, wedding etc...
2. Send me your photos and text
3. I design the site, add any graphics, and send you a proof link
4. Any minor alterations are made - and bingo - your site is ready for sharing.
Affordable: There are plenty of "do-it-yourself" website plans and programs on the net today, but many people either do not have the time or technical interest in creating and maintaining their own website. And where do you go for tech support if you make a mistake?
Our goal is to offer affordable packages, professionally designed and maintained at a cost that is comparable to the do it yourself plans. And no hidden costs either. If there is a question, drop us an e-mail, and we will respond in 24 hours! As little as $200 including hosting. For about the cost of dinner for four at a fancy restaurant you can have your own custom designed site. And unlike that dinner it will last for much longer!
SECURE: Because these sites are created and maintained by us, nobody but you has access to the content. We publish only what you send us, BUT we will NOT put addresses, phone numbers or personal information on your site. Even if you ask us to. And unlike other subscription services, nobody can view your site unless you give them the link or address no matter what they are willing to pay!
We also maintain the right to refuse to publish information at our discretion we feel is inappropriate, offensive, slanderous or to our knowledge harmful or untrue in any way including your hard feelings about Aunt Martha's pet dachshund or your last visit to a French nude beach. If this comes up we will notify you by e-mail.
Custom Designed: Our sites are designed by a professional designer.
We do use some common design motifs to be able to offer the prices we do, BUT each site will have a unique touch. Our lead designer has over 40 years in the graphic design and advertising business.

And in case you didn't notice, our sites do not look like typical boiler plate boxy websites. They are attractive and easy to navigate.
All you need to do is send us via e-mail your photos and the text you would like to include. If we have a question, we will e-mail you for clarification.
If you have some photos that are not digital, we recommend you bring them to a local source like Kinkos or Office Max for scanning. Because of th eheirloom value of you original photos w ecannot accept them my mail.
Hosted and maintained:
There are 2 ways to host your site:

1. Through myfambly.com You will not need to pay for a web domain name or pay annual hosting fees. Your pages will reside on this website and you will be given the link information to share with whomever you please. E-mail links will be set up to go directly to whatever e-mail address you choose.
2. If you wish to have your own domain name and separate hosting account, we will have our affiliate company Jamison Webworks in NY handle this for you. For largwe or commercial sites we recommend this HIGHLY.
----------------------------------
Unlike many do it yourself services, we have live active tech help to deal with any issues that arise. Broken links, e-mail problems for sites that offer this service, and any other issue that comes up.
We will send you periodic reminders via e-mail asking if you wish to update or add to your site or renew after a year. You are under no obligation to do so and if we do not hear from you after a year is up you WILL NOT be under any further obligation. You may also contact us any time when you want to update your site.
HOW IT WORKS:
1. Choose the package you want to the right.
2. Send us your digital photos via e-mail attachments, (.jpg format preferred) captions and text as per package directions. Text may be sent in the body of your e-mail or attached in Microsoft Word, Word Perfect or just a plain .txt file. You may want to gather your photos and text before ordering so you can send immediately and get faster service.
E-MAIL US FOR ORDERING PROCEDURE AND INFORMATION.
3. Allow 7-10 working days and your site will be posted for review. Longer for larger or commercial sites.
If we have any questions, we will e-mail you for clarification. Be sure to use the e-mail address you most commonly check because this is not only where we will contact you but will also be the link on your site.
After that share the personal web link with whomever you choose. Sit back and enjoy the benefits of joining the world wide web!
Thank you for visiting us and Have a Great Day!
Enjoy all the benefits and fun of having your own professionally designed custom web site. Without the hassle of do-it-yourself sites.
PACKAGE OPTIONS: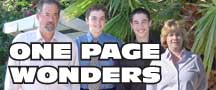 A one page site design with up to 25 photos including web hosting for a year, e-mail link button, graphics, minor revisions and text. Send your digital photos, captions and text to us via e-mail.




$200.00 base price

Update photos (up to limit per page) and text (optional) $19 per page. Add a whole new page (up to 3 pages total for a site) any time for only $49 ea. Change only your e-mail link: $5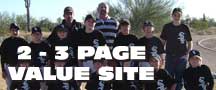 Same as above but includes up to 3 pages and 50 photos.

$375.00 (base price)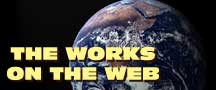 The whole enchilada! Custom commercial level design of base home page plus any number of extra pages up to 20 photos per page! Extra graphics designed based on content. Includes separate e-mail accounts, tech support, and consultation.
Site Hosting: $99 per year
Home page design: $400
Each additional page: $50
Your own domain: $19

Updates (optional) $20 per page. Change only your e-mail link:$5.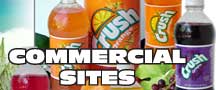 We also do commercial websites for clients large and small. Unlike myfambly.com sites, they are by quotation only. Site hosting is $99 per year same as the "works" above, and design, photography and writing prices range from $500 to $5,000 and up.