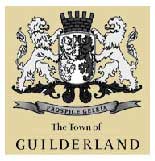 The town of Guilderland, NY, has a long and rich history dating back to Colonial times. Those times are well documented.
But equally rich
is the history of the town in the post WW II era when it grew quickly into a typically American suburban/rural town
with icons, buildings, businesses, and events, many of which are now gone but not forgotten

This site is for the benefit of those who still fondly remember those days and their children who may have heard many a story of those times.
Currently this is ONLY a beginning and ALL contributions are welcome as long as they fit the general theme of the site.
Please e-mail any comments, photos, captions, corrections, complaints* or questions to:
If you have paper copies of photos, the easiest way to convert them for e-mailing is to simply photograph your photo print with a digital camera. You can also scan your photo. Then attach it to your e-mail along with the caption, story, or explanation. Just click the e-mail button at the top left of this page and our e-mail address will appear..
John Green
GCHS class of 1971
Town resident from
1957-1984
Vicki Meade
GCHS class of 1971
* If anyone has issues with anything published here, simply let us know and we will promptly correct it. This is NOT a for-profit site. It is simply for the enjoyment of our readers.
-------------
We would like to be able add Guilderland stories to this website. They should be of general interest and positive in nature. For example:
NEW Year's Eve at Tommy Polito's Tavern:
Four of us were double dating on New Years Eve in 1970. Having gone to several places that were private parties or had high cover charges we decided to stop at Polito's to have a drink and figure out what to do next. We never left. We knew almost everyone in the place and prices were the same as alway...s. Around 11:00 Tommy's people started putting all sorts of great food on some side tables. After all the food was set out, Tommy turned off the jukebox just long enough to announce that: "the food is on the house.. so dig in - and Happy New Year!" Tommy sure knew who his customers were and how to treat them right.
To submit stories, just use the use the e-mail link above to send. They may be edited for brevity or grammar. Negative or slanderous stories will not be published.
Stories will be credited only if requested. Such as: submitted by John Doe - GCHS class of 1971 or Mary Doe, resident 1956 - 1999
--------------
Available exclusively
from www.jgreenbooks.com
He pulled his 2011 Chevy Cruz rental car into the large and very empty dirt lot on the corner of US route 20 and state route 146 and killed the ignition. Opening the door, he slid out and lit a cigarette. As he slowly walked toward the center of the lot, his snakeskin boots kicked up dust and his Stetson hat shielded his eyes from the late afternoon sun. Passing cars and the few pedestrians hurrying along their way paid no attention to him despite his attire that was way out of place.
Jonathan stopped and waited. He was wondering if he would presently smell stale beer, pizza, smoke and urine. Would he hear the rippling humming noise of the crowd or "My Sweet Lord," "Get Back" and "Honky Tonk Woman" beating out of the jukebox? Would a familiar voice say, "Hey Jon… what you doing tonight?" Nothing mystic or Stephen King like happened but he stood waiting nonetheless.
"Gimme, gimme, gimme the honky tonk blues…"
This was his next to last stop. He had time.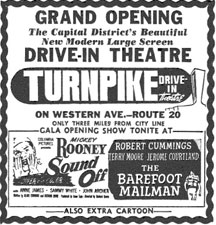 The Turnpike Drive-in Theatre on Western Avenue opened in 1952 with a capacity of 300 cars. One of the two theaters in town, it had a kids' playground in front, snack bar in back, and who knows what happened way in the back. Now a housing development.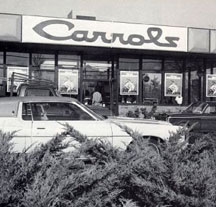 Before there was Burger King - there was Carrols - Home of the Club Burger.
----------------
Hosted by:
www.myfambly.com
Many of the images, captions, and stories on this site are gleaned from a Facebook private page entitled: "You know you're from Guilderland ..." Some are from my own archives, some from public domain sites, and hopefully many more from you who are viewing this..

The site is organized by general area, so use the navigation buttons on the upper left or click on any photo below.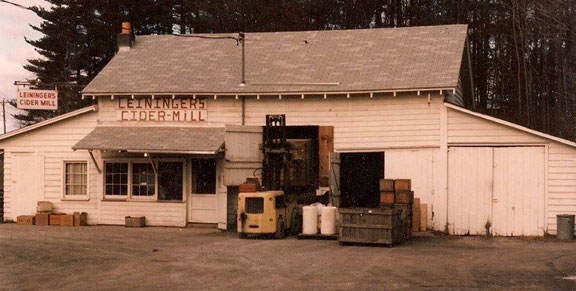 Fort Hunter - Leininger's Cider Mill on Carman Road & Old State Rd. was the place to get fresh cider in the fall.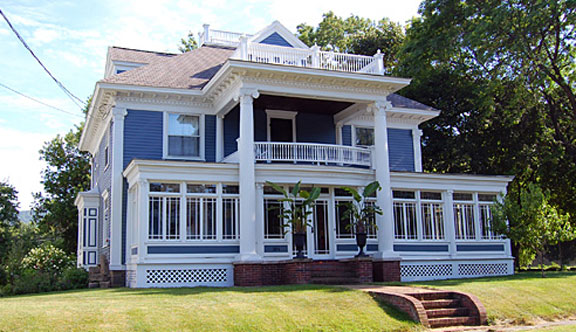 Altamont: The historic Hayes House in the village of Altamont, built in 1910, is 2 1/2 stories on a square frame foundation with an enclosed porch on the first floor and balconies on the second and third floors. For about 30 years, starting in 1971, the Hayes House was owned by the Altamont Fair and operated as a museum..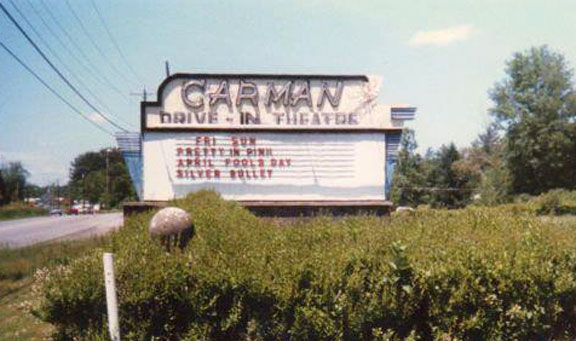 Fort Hunter: The other iconic drive-in was the Carman on route 146.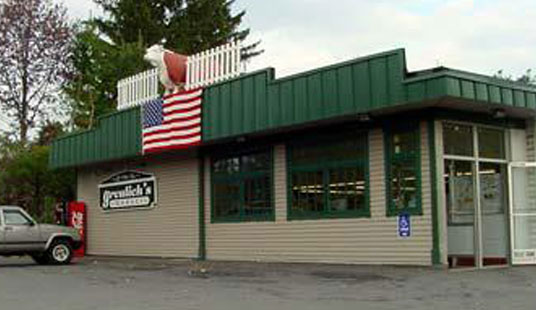 ...and just how many times has the cow been stolen? Purloin of beef? Sadly, Greulich's market recently closed. This small, family-owned grocery store and butcher shop, which opened in the early 1950's, was known for customer service.
===================================================
NOW AVAILABLE FROM LULU PRESS - CLICK HERE.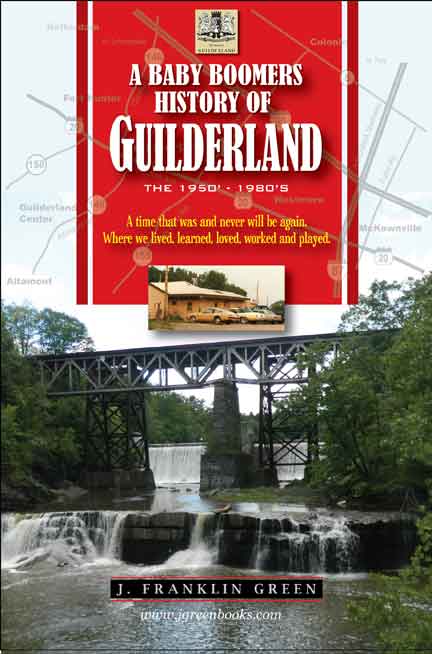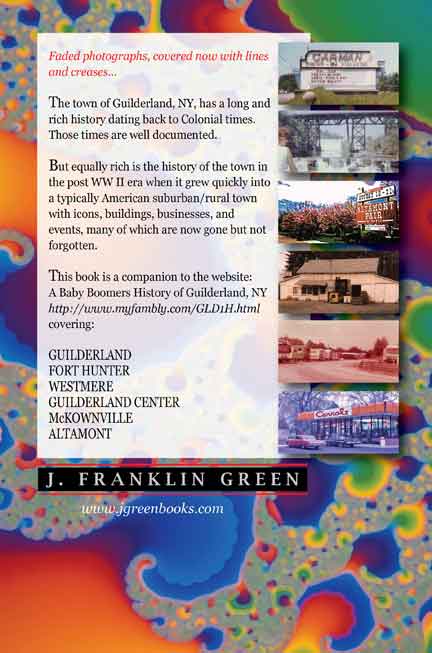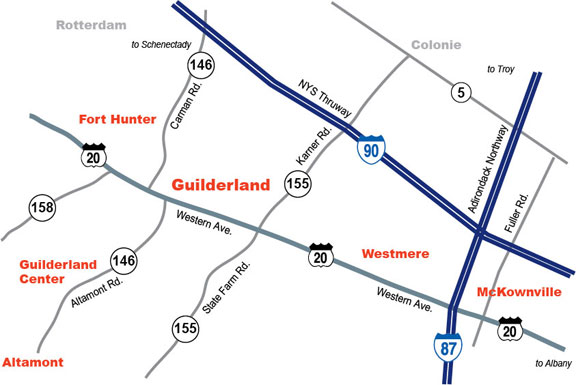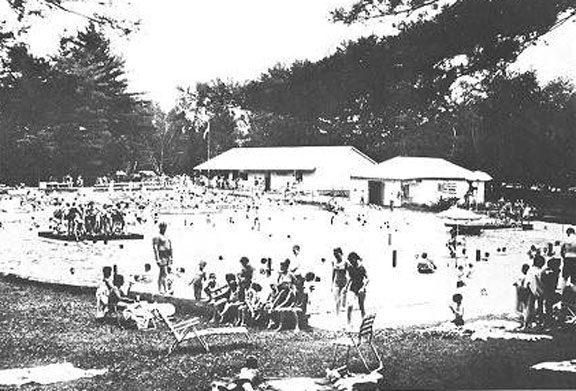 McKownville - McKown's Grove was the family playground.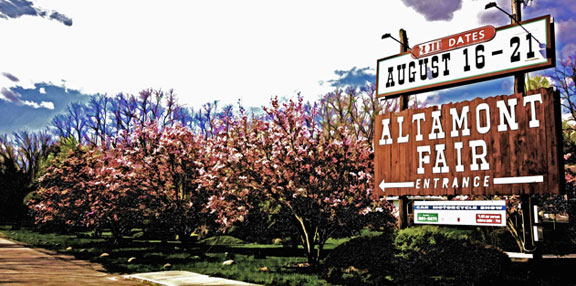 Altamont - The Altamont County Fair was the August Place to be for us.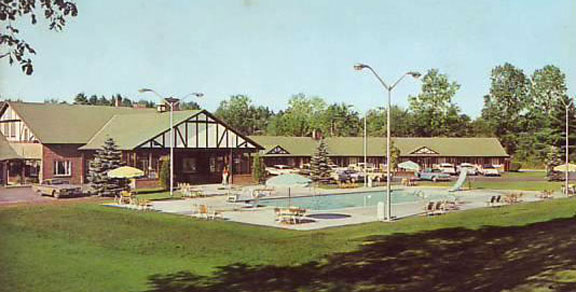 McKownville - The Tom Sawyer Motor Inn was pretty up to date accommodations in its day. So of course Huck Finn furniture opened next door.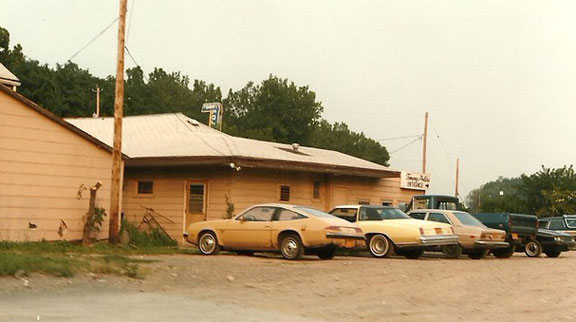 Z
Tommy Polito's Tavern.