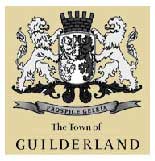 The area covered here is the village of Altamont and vicinity.
--------------
This site is for the benefit of those who still fondly remember those days and their children who may have heard many a story of those times.
Currently this is ONLY a beginning and ALL contributions are welcome as long as they fit the general theme of the site.
Please e-mail any comments, photos, captions, corrections
or questions to:
ccolleague@cox.net
John Green
GCHS class of 1971
Town resident from
1957-1984
Vicki Meade
GCHS class of 1971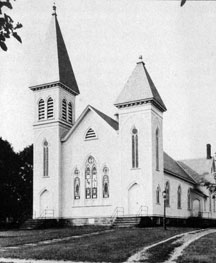 Helderburg Reformed Church
Burned down in 1986.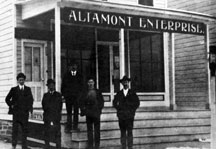 The new Altamont Enterprise building 2015 (just wanted to know if anyone was reading this:)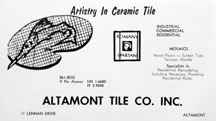 --------
Available exclusively
from www.jgreenbooks.com
via Lulu Press
"Up ahead at the sign post..."
They say you can never go back and maybe you shouldn't. Thirty two years after he left his hometown, Jonathan Moran returns to visit his dying father and spends a long afternoon driving down "memory lane" only to find a portal to the past and maybe a date with destiny.
This is a story of a town the way it was and never will be again. And a tavern like thousands of others across America that shaped many a memory and many a life.
----------------------------------
He pulled his 2011 Chevy Cruz rental car into the large and very empty dirt lot on the corner of US route 20 and state route 146 and killed the ignition. Opening the door, he slid out and lit a cigarette. As he slowly walked toward the center of the lot, his snakeskin boots kicked up dust and his Stetson hat shielded his eyes from the late afternoon sun. Passing cars and the few pedestrians hurrying along their way paid no attention to him despite his attire that was way out of place.

Jonathan stopped and waited. He was wondering if he would presently smell stale beer, pizza, smoke and urine. Would he hear the rippling humming noise of the crowd or "My Sweet Lord," "Get Back" and "Honky Tonk Woman" beating out of the jukebox? Would a familiar voice say, "Hey Jon… what you doing tonight?" Nothing mystic or Stephen King like happened but he stood waiting nonetheless.

This was his next to last stop. He had time.
96 pages
--------------
www.myfambly.com
Altamont
On a recent trip back east I took as many photos as I could of places that still exist from "back in the day." Some have changed slightly and some I have no history on. If anyone has information for this page, please send an e-mail to me with additions and/or corrections.
Of all the areas in the township, Altamont has remained much the same.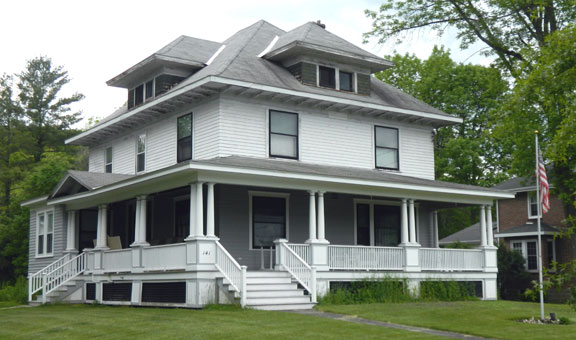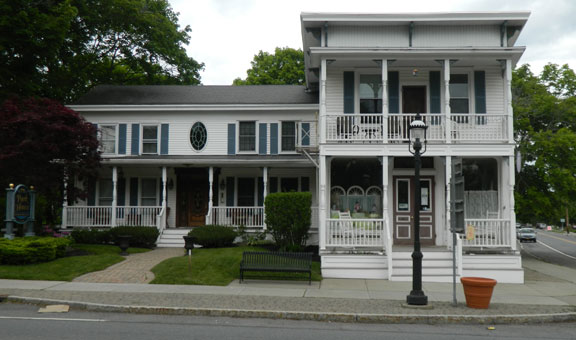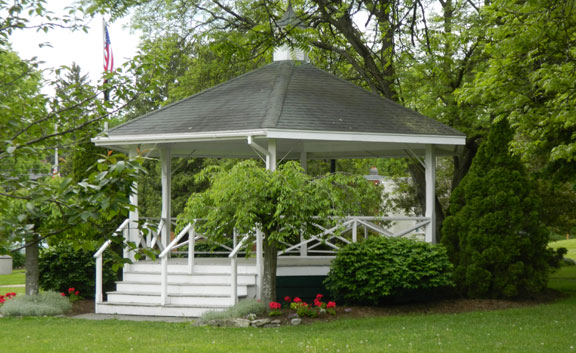 All of the above are on Main street. The gazebo is opposite the old train station
which is now a library.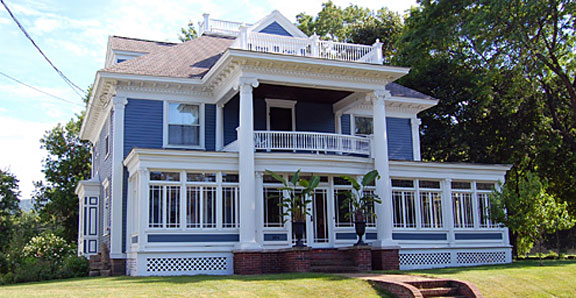 The Hayes House Historic house in the village of Altamont. This house was built in 1910. It is 2 1/2 stories on a square frame foundation. There is an enclosed porch on the first floor and balconies on the second and third floors. For a period of about 30 years starting in 1971, the Hayes House was owned by the Altamont Fair and operated as a museum.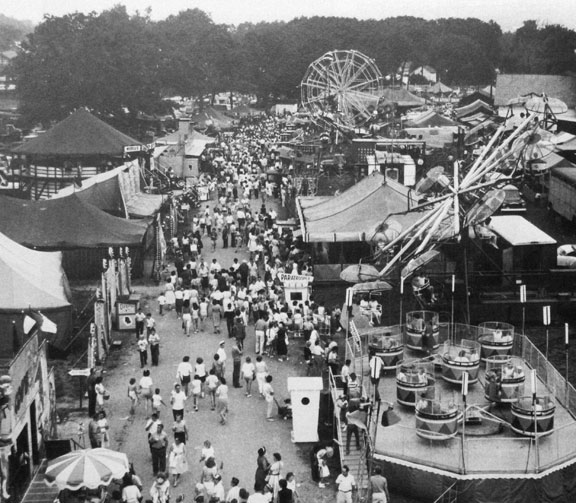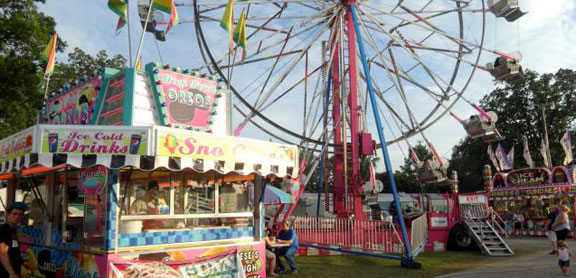 The first Altamont Fair was in 1893. The black and white photo was shot in the mid 1950's. The one above is more like it looks now.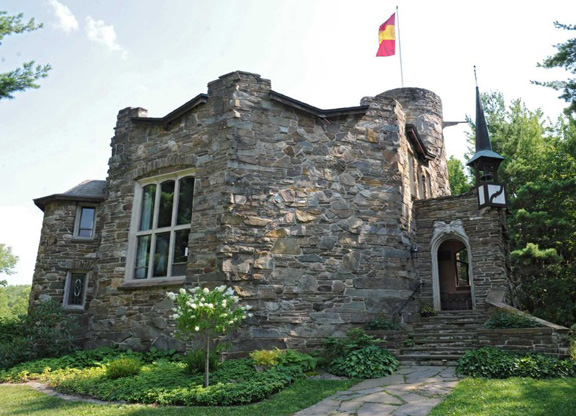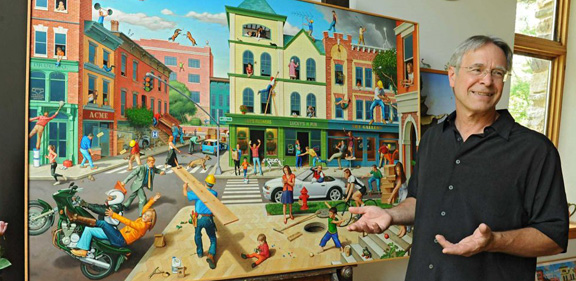 Breitenback Castle on Route 146.
In 1976, Breitenbach began constructing by hand a small castle, on land given him by his father. The first stage was an octagon and tower, inspired by the Victorian-era book The Octagon House by Orson Fowler Fowler recommended the octagon as an ideal and economical shape for a house. For Breitenbach, it was also suited to a castle. In 1987 he added a large studio addition. Breitenbach quarried stones (some as long as 12 feet) from a nearby creek, cut trees for lumber, and salvaged a collapsing carriage barn for beams and siding.He forged iron hardware, made leaded-glass windows, furniture, carvings, tilework, and a fresco, so that many of the arts would be represented. He intends to leave the castle and paintings behind as a museum. - source: wikipedia
for more information: http://www.tebreitenbach.com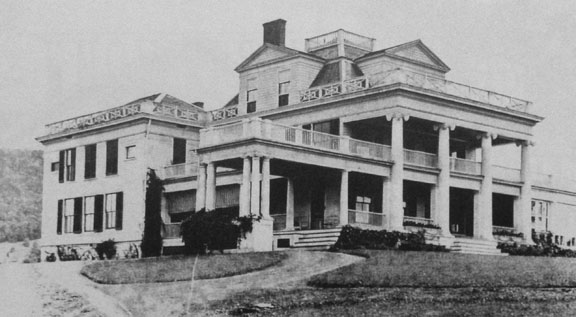 John Boyd Thatcher Mansion. Destroyed by fire as a training excersise in 1965.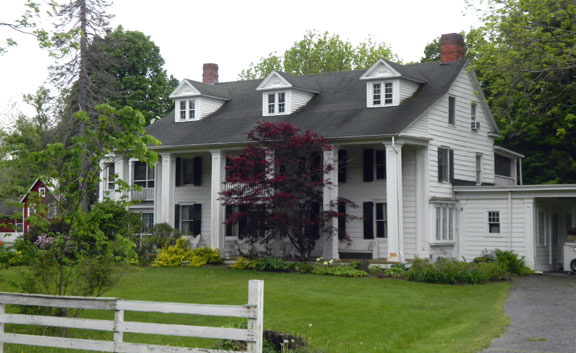 On Route 146 outside of the village.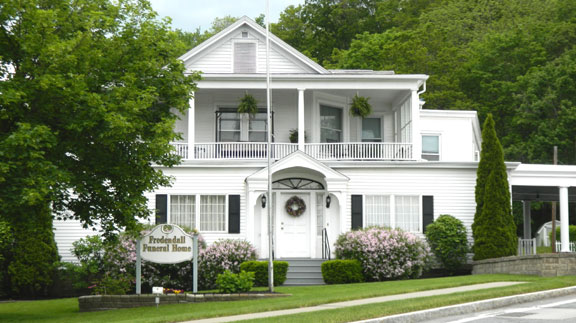 Fredendall Funeral Home - at the base of Altamongt hill.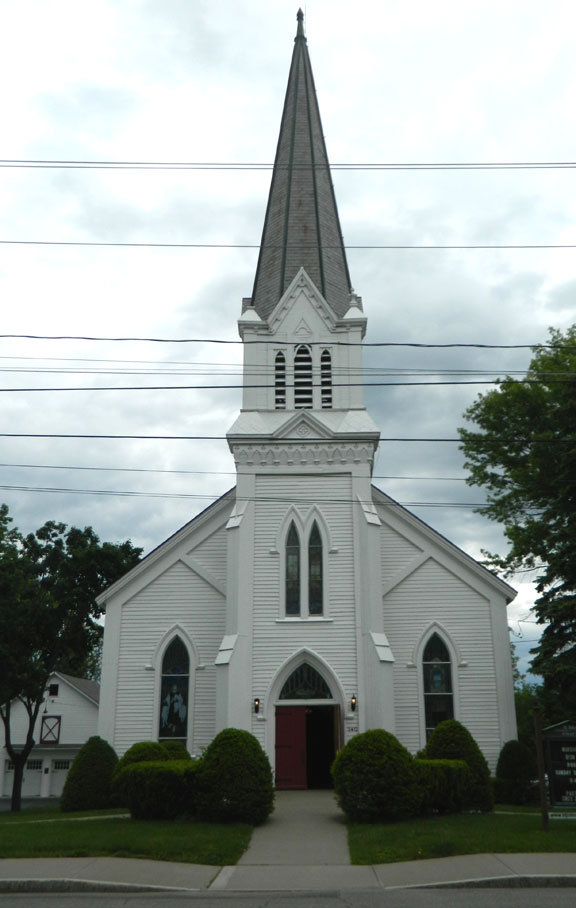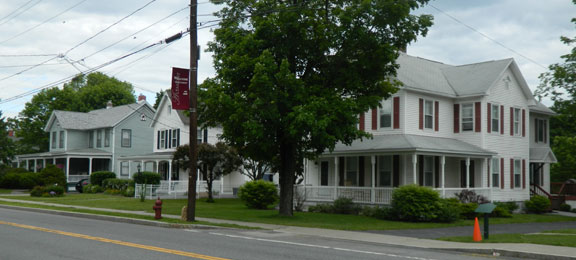 Main street USA - and Altamont!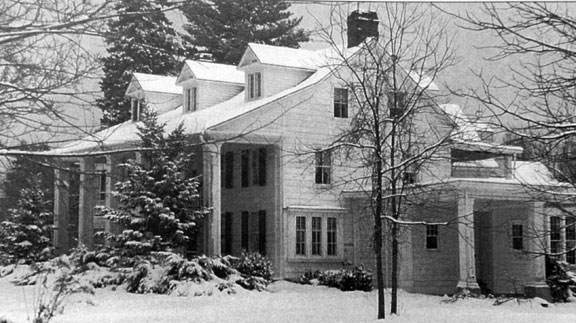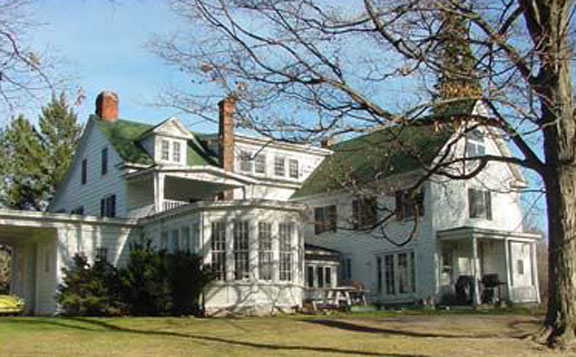 The Appel Inn Bed and Breakfast at rt 146 and 158. Originally Henry Appel's Tavern from the 1760's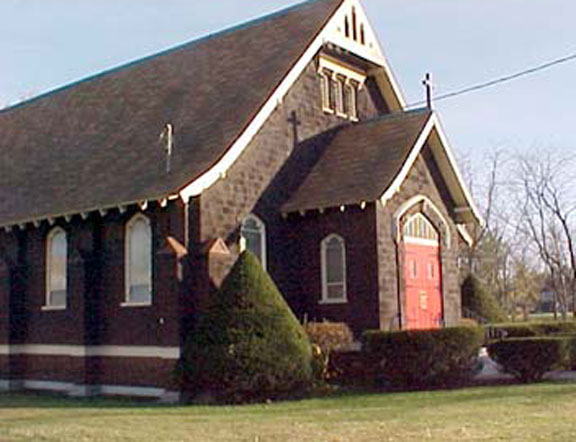 St Lucy's Church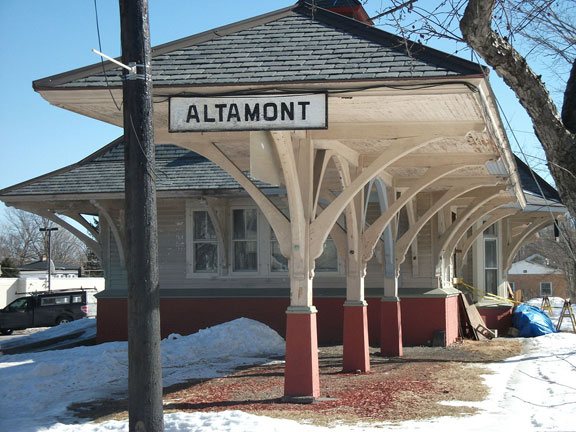 Altamont Station. Now the town library.

A vintage "map" of Altamont from the 1800's






Places not included yet


- Altamont Orchards
- Altamont Manor
- Altamont Elementary School
..and more to be
added to the list!