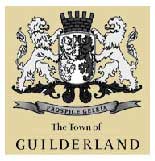 The area covered here is roughly from Route 146 Carman Road along Western Avenue east to Route 155 Karner Rd.
--------------
This site is for the benefit of those who still fondly remember those days and their children who may have heard many a story of those times.
Currently this is ONLY a beginning and ALL contributions are welcome as long as they fit the general theme of the site.
Please e-mail any comments, photos, captions, corrections
or questions to:
ccolleague@cox.net
John Green
GCHS class of 1971
Town resident from
1957-1984
Vicki Meade
GCHS class of 1971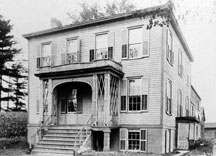 The Rose Hill Mansion as it looked in 1880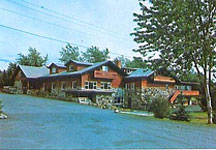 The Bavarian Chalet in Guilderland, run by the Zwicklbauer family for decades, closed in 2005. It grew from a soccer-player's clubhouse built on a cow pasture into a fine German restaurant that hosted many functions, including weddings, club meetings, banquets, class reunions, and soccer tournaments..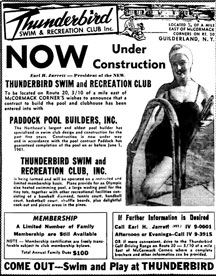 The Thunderbird Swim & Recreation Club opened in May, 1961. It was located behind the Thunderbird Golf Driving Range (which opened in 1959), across Western Aven...ue from the Governor's Inn Motel. They added miniature golf a few years later. The pool was 44,000 square feet, L-shaped and heated, and thus open for swimming from May to September. The complex was still operating in 1983.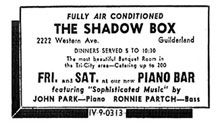 On Western Avenue nearly across from Prospect Hill Cemetery.
It burned down in 1976.
--------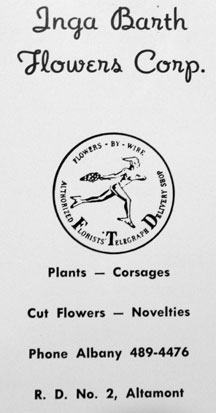 Inga Barth Flowers was on Rt. 146 (Altamont Road) near Tawasentha Park. We wonder how many GCHS prom corsages they sold in their long tenure?
Available exclusively
from www.jgreenbooks.com
via Lulu Press
He pulled his 2011 Chevy Cruz rental car into the large and very empty dirt lot on the corner of US route 20 and state route 146 and killed the ignition. Opening the door, he slid out and lit a cigarette. As he slowly walked toward the center of the lot, his snakeskin boots kicked up dust and his Stetson hat shielded his eyes from the late afternoon sun. Passing cars and the few pedestrians hurrying along their way paid no attention to him despite his attire that was way out of place.
Jonathan stopped and waited. He was wondering if he would presently smell stale beer, pizza, smoke and urine. Would he hear the rippling humming noise of the crowd or "My Sweet Lord," "Get Back" and "Honky Tonk Woman" beating out of the jukebox? Would a familiar voice say, "Hey Jon… what you doing tonight?" Nothing mystic or Stephen King like happened but he stood waiting nonetheless.
"Gimme, gimme, gimme the honky tonk blues…"
This was his next to last stop. He had time.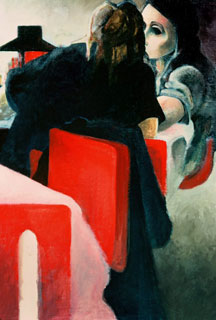 The Tommy Polito's song
(with apologies to Mary Hopkins
- to the tune of "Those were the days")
Once upon a time there was a tavern
Tommy Polito's was it's name
we all gathered there when still in high school
growing up was very far away
there were the quarter brews
and a fight or two
we'd drink and talk all the long night through
There was a smooch or two
and then another brew
'cause we were young and old was far away.

we were way to young to get a drink then
we'd just wink and look the other way
but what did it matter to us back when
we'd get served as long as we could pay

there were the quarter brews
and a kiss or two
we knew 'most everyone by name
there was a fight or two
and then another brew
'cause we were young and old was far away.

We all had our plans that was for certain
career and adventure maybe more
but they were all behind a distant curtain
all we had back then was what we wore

we'd have a drink or two
maybe some smooching too
we'd feed the juke with quarters all night long
there'd be a fight or two
but then another brew
'cause we were young and old was far away.

we have all gone our different ways now
the tavern torn down so long ago
Tommy himself is in his grave now
along with the memories we all knew

we'd have a drink or two
maybe a kiss or two
we'd feed the juke with quarters all night long
there was a fight or two
and then another brew
'cause we were young and old was far away.

when I look back with much nostalgia
what little I knew when I was young
would be nice to know what I know now
back when I was so very very dumb

I'd have a drink or two
maybe another too
I new 'most everyone by name
break up a fight or two
and then another brew
'cause I was young and old was far away.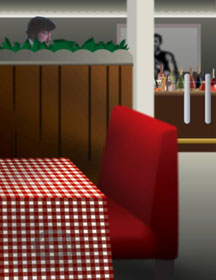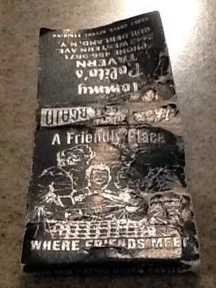 "A friendly place where friends meet"
photo from:
‪Phyllis West Foster
--------------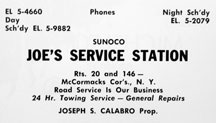 An old fashioned station that actually had an attendent fill your tank, check your oil and clean the windshield. Also had a mechanic on duty.
Note the old
EL exchange phone number.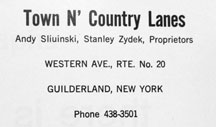 This ad is from 1970.
The original name was
Turnpike Bowling Alley
back in the 50's - 60's.
now owned by
Jack Scaccia
-------------------------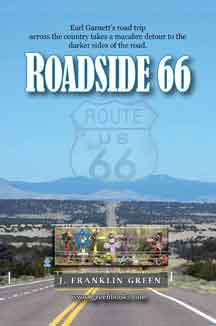 This novel passes through Guilderland and Schenectady on its way to its climactic and mysterious ending.
***
Following the premature death of his wife, Earl Garnett, a professional writer, decides to drive across America. Along the way, he discovers the country, as he never imagined it. Soon, cryptic writings appear on his laptop, often coinciding with roadside memorials that lead him into the darker sides of the road. Ultimately, he must decide whether or not to follow the prompting of these haunting passages and accept the consequences.
CLICK HERE
FOR MORE INFO
***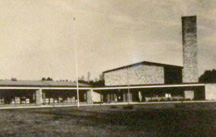 Guilderland Elementary School
and some teachers below: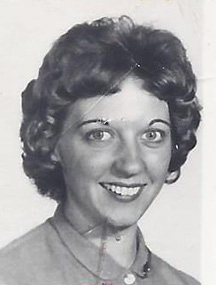 Mrs Gula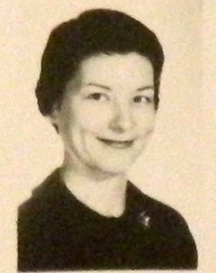 Miss Carriere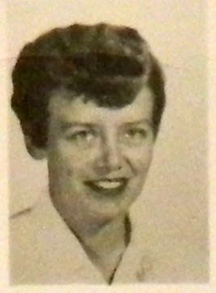 Miss Palmer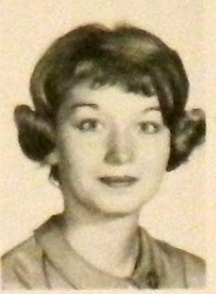 Mrs Parker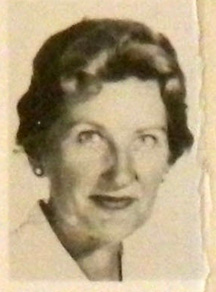 Mrs Tweedie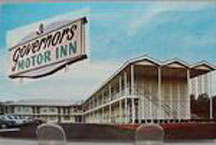 The Governor's Inn before
it slid down hill.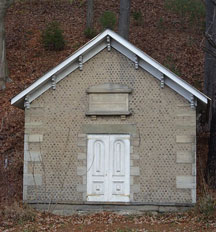 The vault at Prospect Hill Cemetery
www.myfambly.com
Guilderland
On a recent trip back east I took as many photos as I could of places that still exist from "back in the day." Some have changed slightly and some I have no history on. If anyone has information for this page, please send an e-mail to me with additions and/or corrections.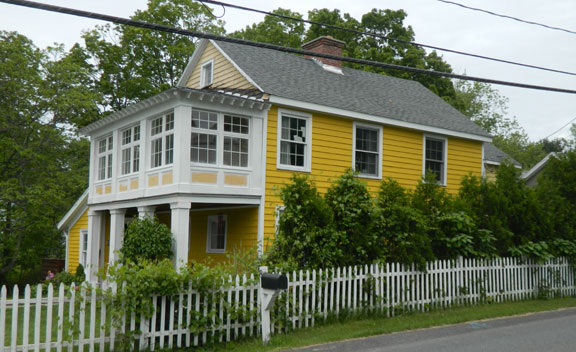 On Willow street just above the Police station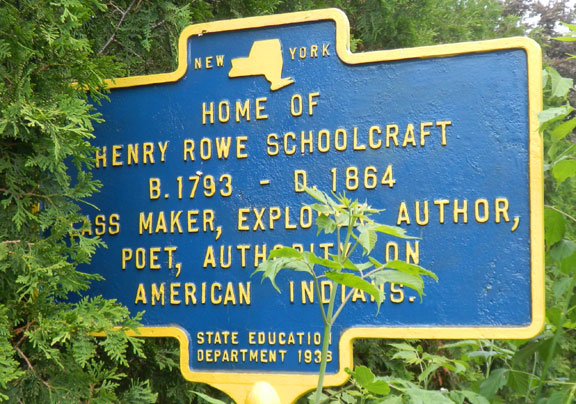 the historcal marker above.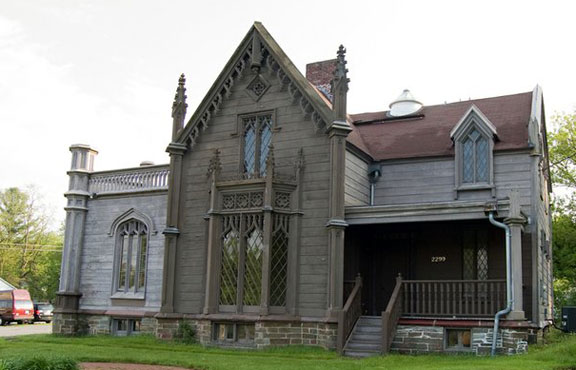 The John L Schoolcraft mansion built in the 1840's - the home of a community cultural center since 1994.
==================================================
Below are more from Willow street: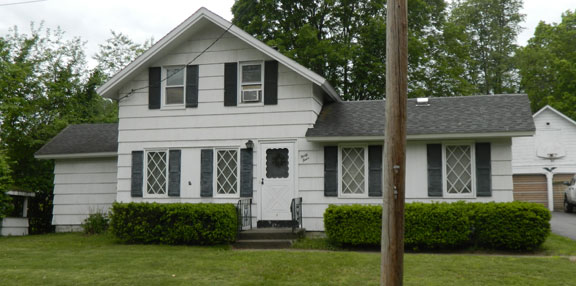 The Warner home. Harold Warner and family.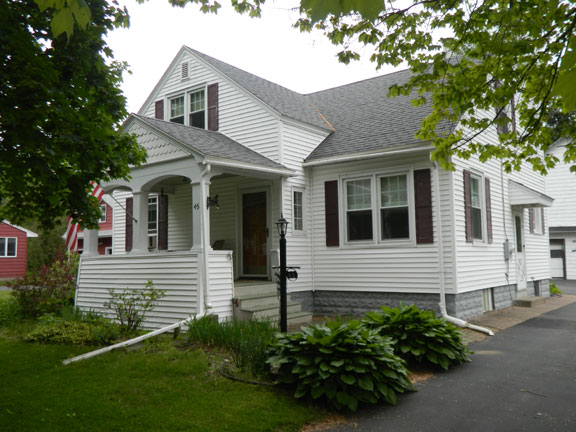 -------------------------------------------------------
Various vintage homes along Route 20: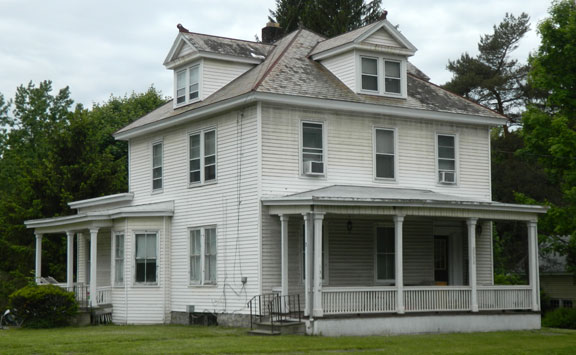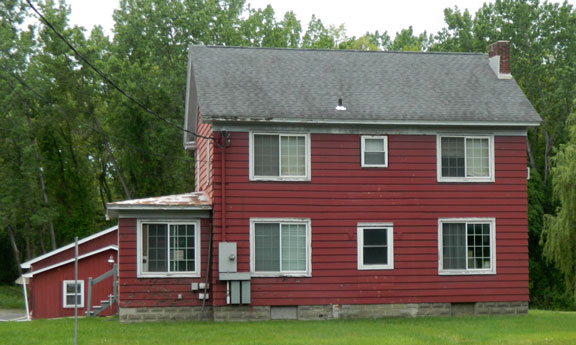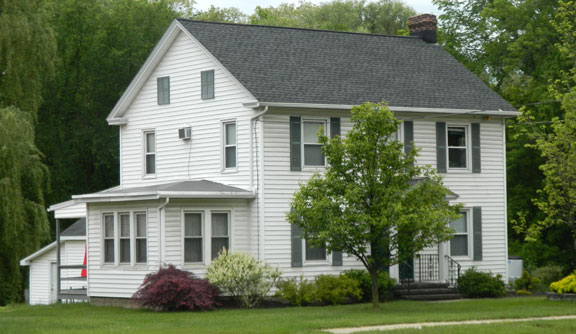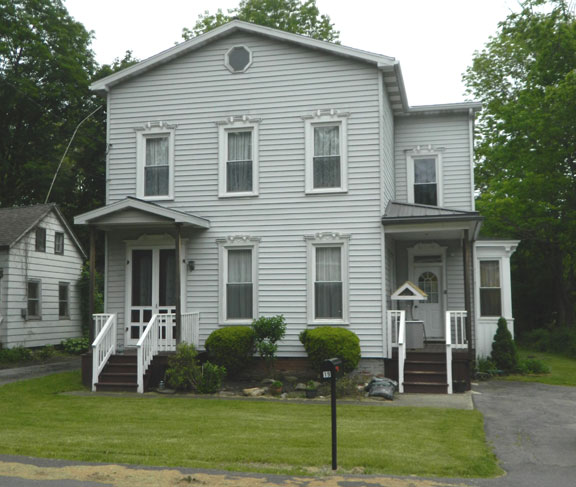 ================================================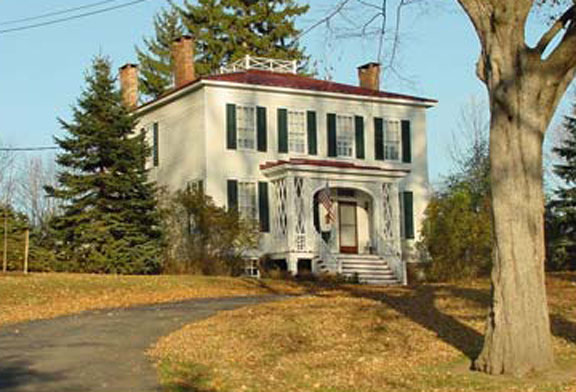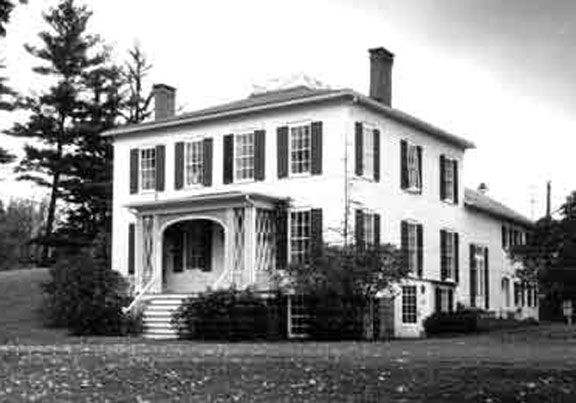 Rose Hill has had just four owners in its existence, which probably accounts for its well-preserved state. Abraham Degraff, son-in-law of John Veeder, owned the mansion from 1880 until the turn of the century at which time it was rented to tenants. In 1945 Dr. Miller Lee, a physician in general practice, bought the property. Then for the first time the house had water, electricity and plumbing facilities. The present owners, the Galonka Family, have kept the house in pristine condition.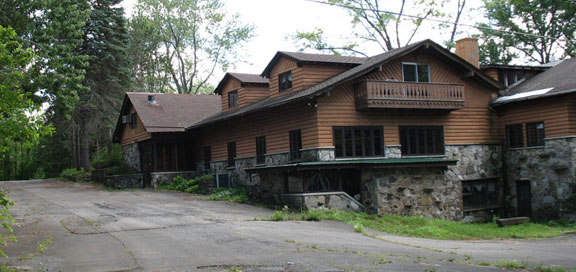 The Bavarian Chalet in 2011 - closed up. Now gone 2017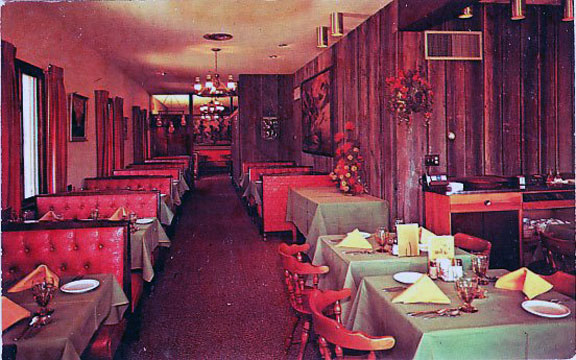 The Bavarian Chalet as it was on the inside - from post cards they handed out back in the day.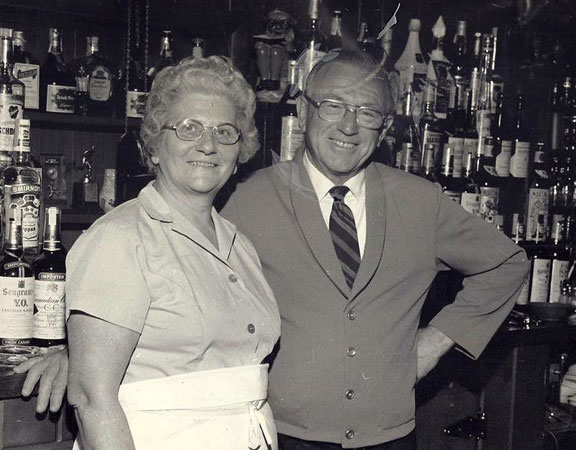 Franz & Erna Zwicklebauer - original owners of the Bavarian Chalet.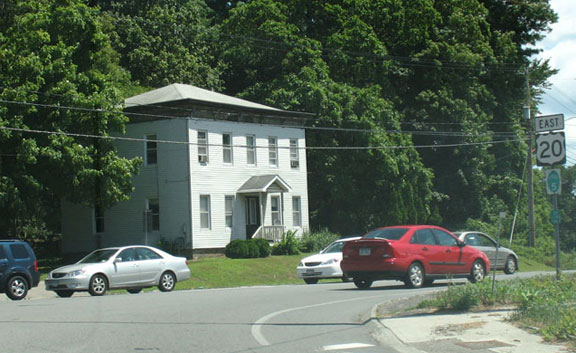 This corner at routes 146 and 20 is officially listed as Hartman's Corners but has been known over the years as Fonda's corners (with only a yellow caution light) and more recently as Polito's Corners or Stewart's Corners.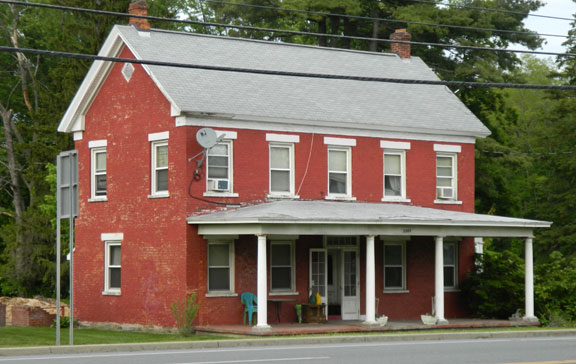 This used to be the Turnpike Motel - all that is left is the house near the corner of rt. 146 (Altamont road) and rt 20. The motel units were to the left.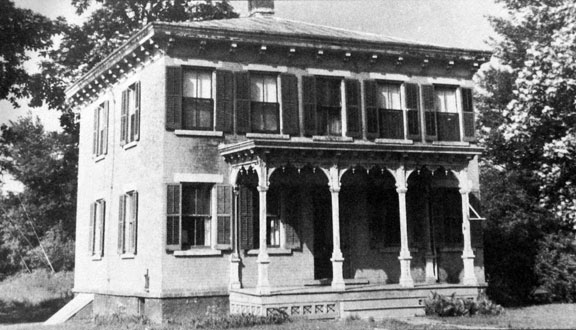 The Hartman House which the corner was originally named for. The house was demolished in 1960 to make way for a Texaco station and later for Stewarts. The last known residents were the Servin family with their children Darlene (Dolly) and Jeff.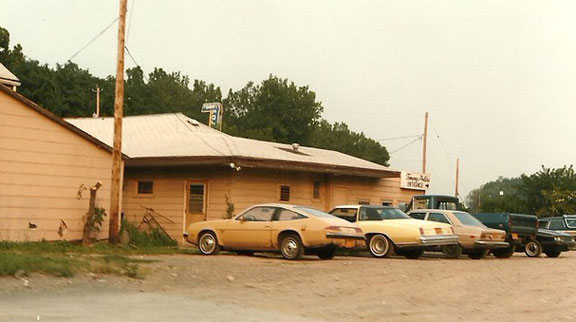 Tommy Polito's was a favorite watering hole in the 60's - 90's. A working man's bar from 4-7 pm and a young people's hangout after dark. Tommy passed away and the place was torn down... never to be replaced. (see below photo)

--------------------------------------------------------------------------
NEW Year's Eve at Tommy Polito's Tavern:
Four of us were double dating on New Years Eve in 1970. Having gone to several places that were private parties or had high cover charges we decided to stop at Polito's to have a drink and figure out what to do next. We never left. We knew almost everyone in the place and prices were the same as always. Around 11:00 Tommy's people started putting all sorts of great food on some side tables. After all the food was set out Tommy turned off the jukebox just long enough to announce that: "the food is on the house.. so dig in - and Happy New Year!"

Tommy sure knew who his customers were and how to treat them right.

---submitted by J. Green - GCHS class of 1971 - town resident 1957-1984
-------------------------------------------------------------------------------------------
The corner is still vacant in 2017. The house was dismantled and shipped to a historic village in New England. Th etavern and barber shop were simply leveled. Stewart's is seen across the street.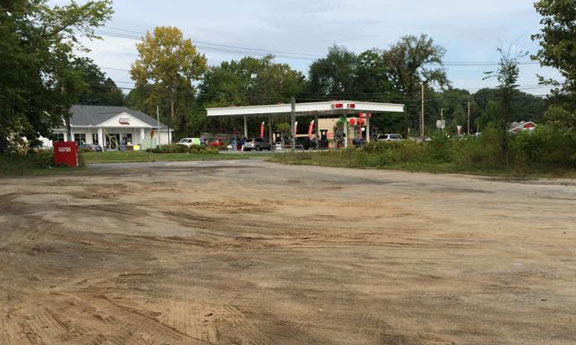 Not sure when this photo was taken...obviously a traffic oops!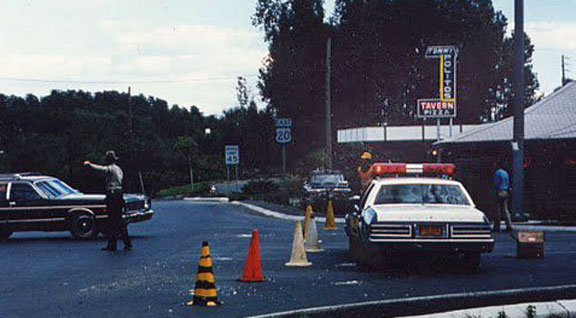 ===========================================

Town & Country Lanes - Previously the Turnpike Bowling Alley.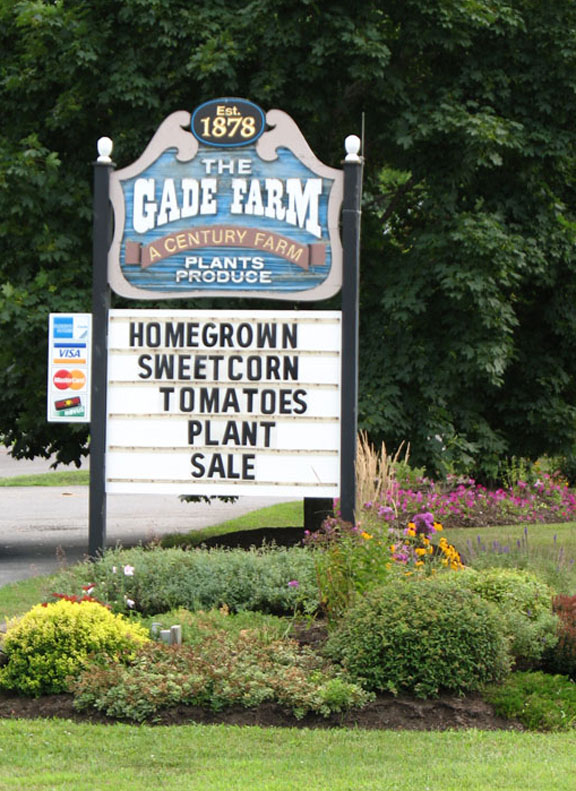 The Gade farm on Western avenue has been family owned and operated since 1878. Barely visible except for the family homes in the 1960's, it has expanded over the years to include retail sales.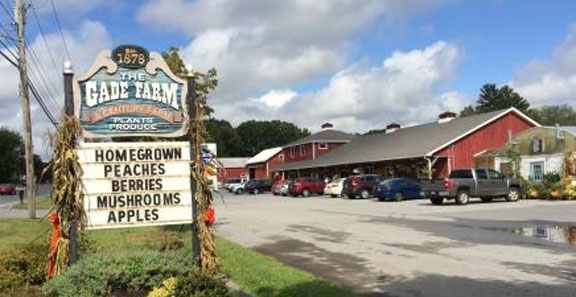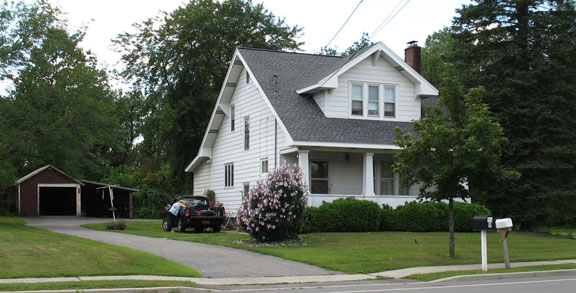 Below is the Gade Farmhouse as it appeared in 1950. It was dismantled in 1984 and moved.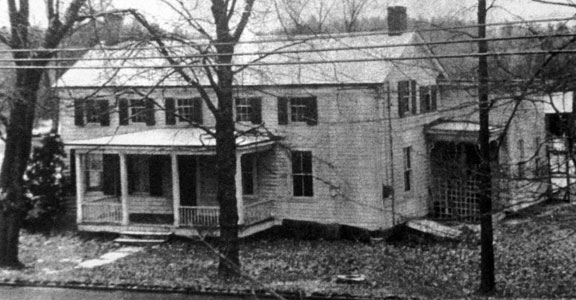 Below is Guilderland Elementary school as it appeared in 1958...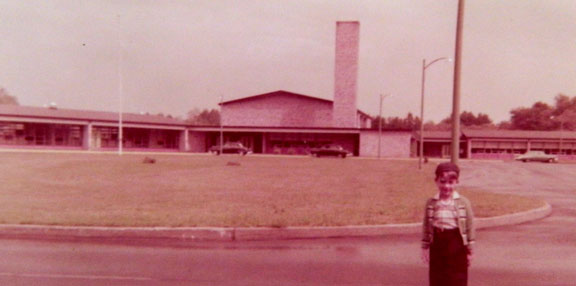 ... and some random class photos from 1956 and 1965 - note the class sizes and only ONE teacher!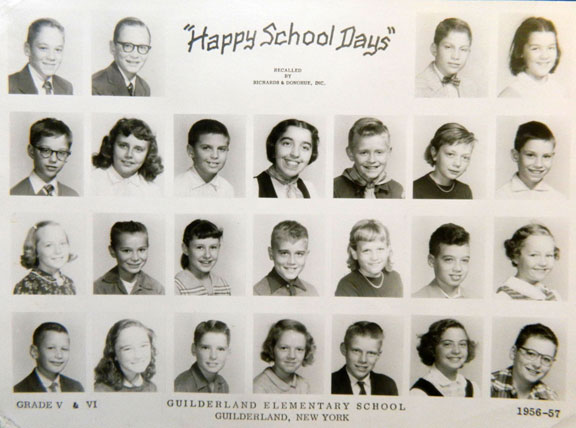 Mrs. Galitelli class. 1956-1957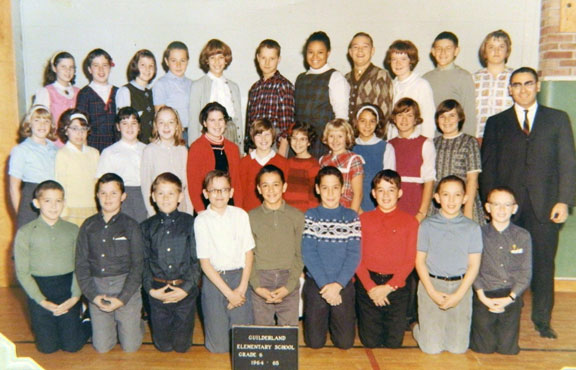 Mr. Dan Nicholas' class. All teachers wore ties back then!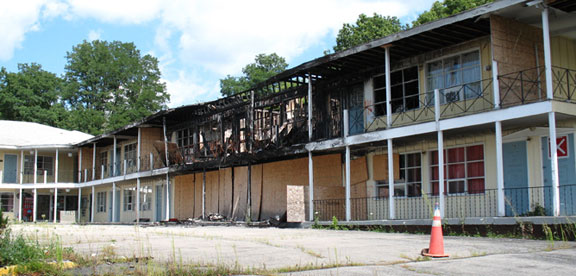 The Governor's Inn partially burned down in 2011.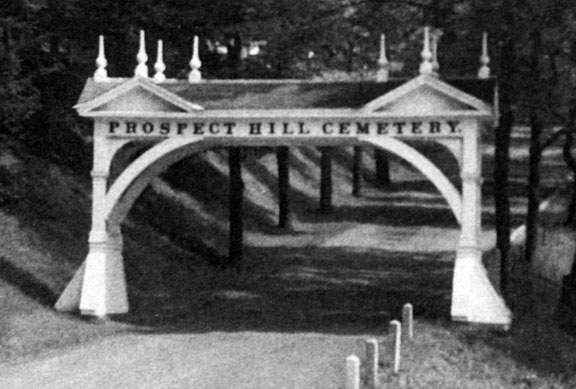 The entrance to Prospect Hill Cemetery, just east of Guilderland Elementary school.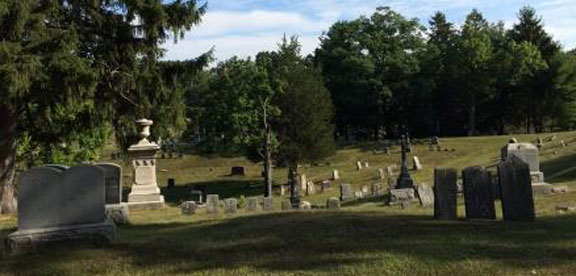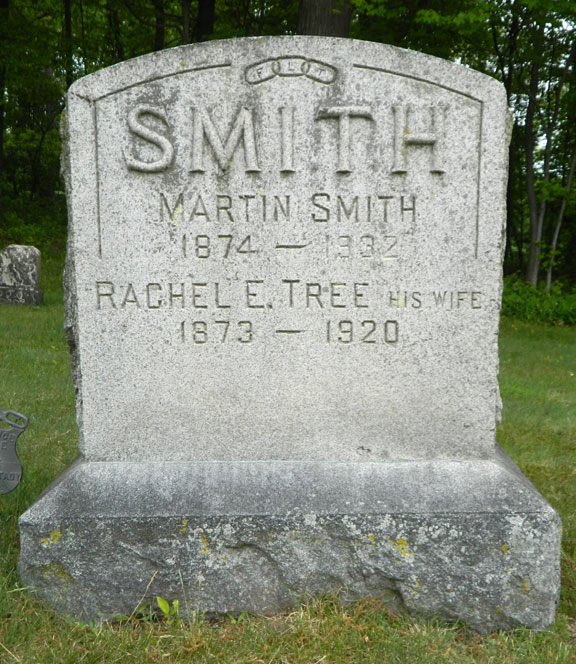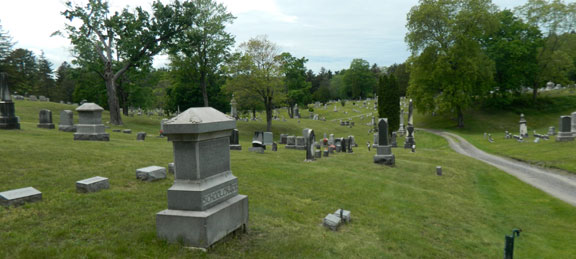 The large stone in the foreground is Schoolcraft.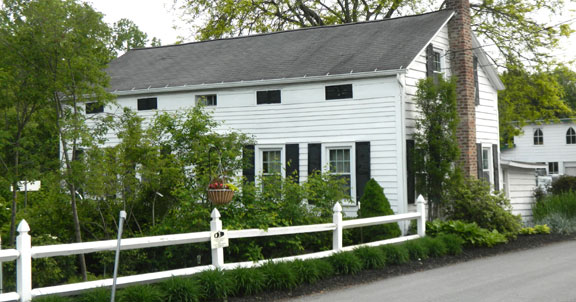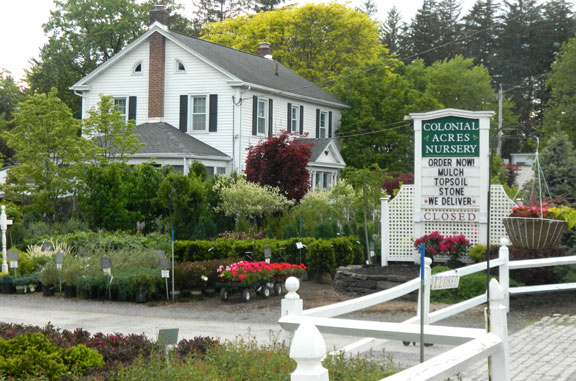 Above is on Route 20 across from the bowling alley. Two very old homes that are now Colonial Acres Nursery.
===================================================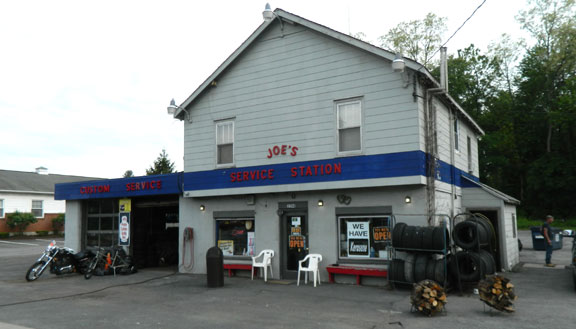 The author was amazed this service station is still there. Anyone who knew Joe Calabro will recognize his son D.J. Calabro shown below in 2017.



===================================================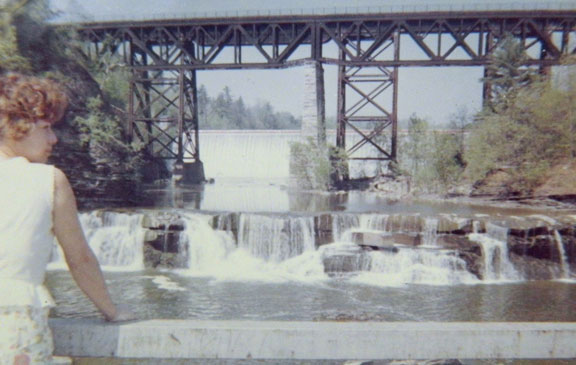 French's Hollow as it looked in 1957 - a popular picnic and swimming place. Below as it appears now. The highway bridge, (French's Mill Road) has been closed for years. And in flood more recently.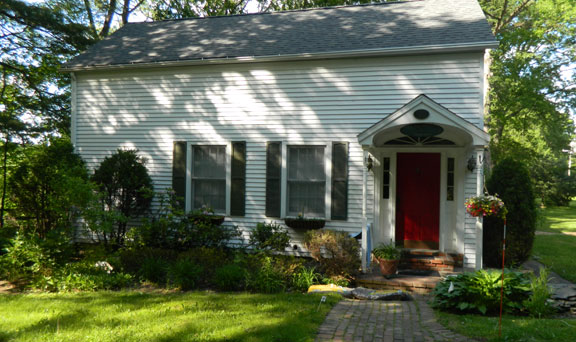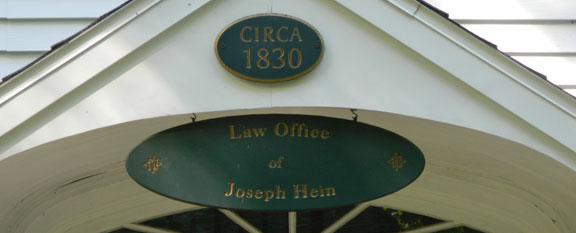 The French's Hollow road is still closed - nobody want to pay fro the bridge repair. This vintage house is on the other side. The author wlked over the bridge to take these photos.
-----------------------------------------------------------------------------
Below is as it is in June 2017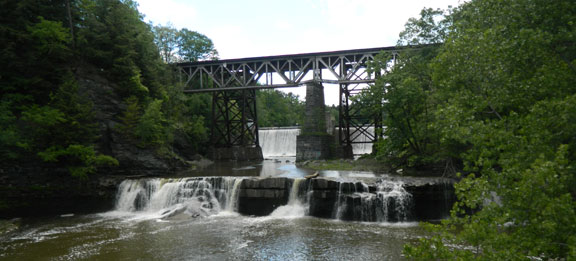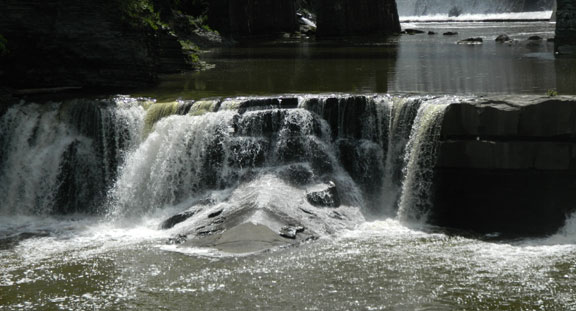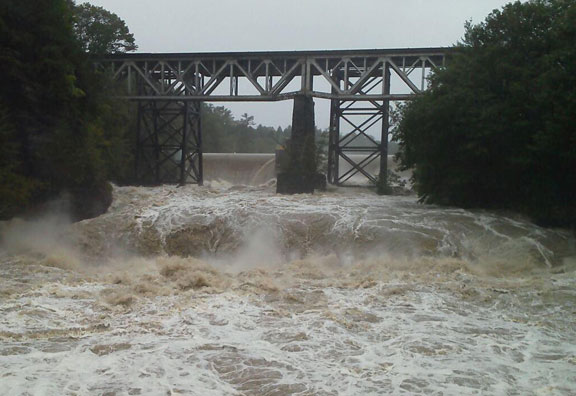 ===============================================
Tawasentha Park has had many evolutions since the 1950's. The original swimming area was in the Normanskill Creek. Rides and a playground were added before the swimming pool was constructed. The Park continued to expand and now includes pavilions and baseball fields.

Originally people swam in the Normans Kill shown below as it is now in 2017: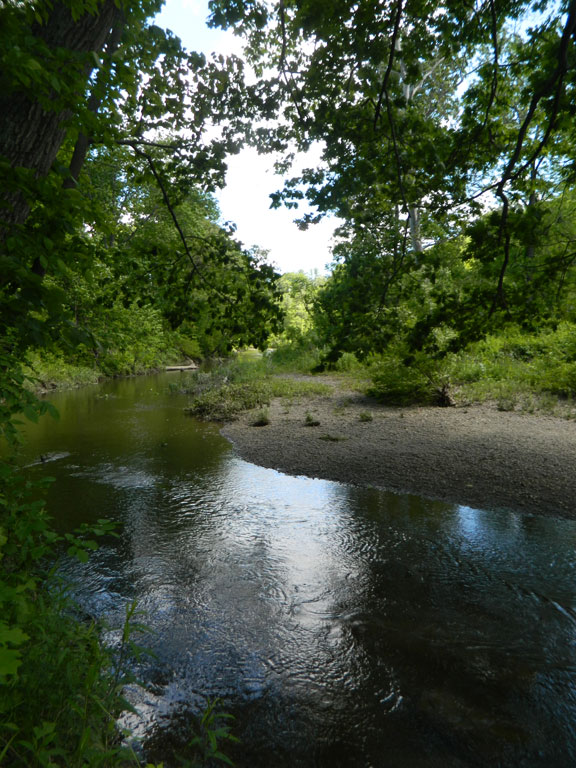 Above is to the best of the author's recollection of where the swimming area was.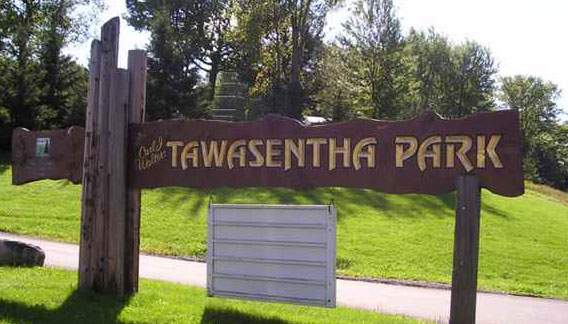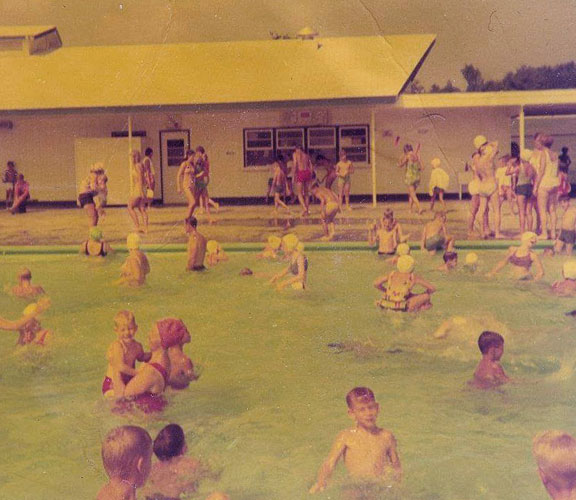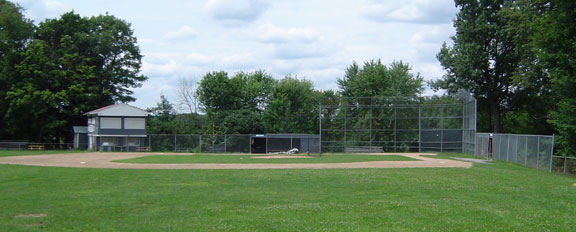 =================================================



The M&M Motel was here back in the day on route 20 across from the Mill Pond. The historic Case Home.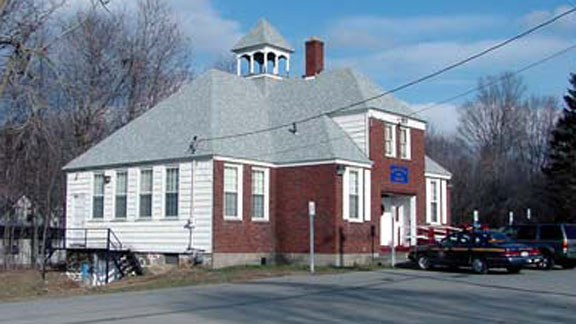 2 Willow Street
Located just north of Western Avenue on Willow Street, the Guilderland State Police station building was built in 1845. At that time the building served as the first two-room school in town, the District 4 School on Willow Street. It had an average of 70 pupils in attendance. The teacher's pay was $1.50 per student for a school term of 72 days. The building was rebuilt in 1891 and was retired in 1953. It then was the Town Hall until 1972. Today the historic building serves as the Guilderland State Police station.

However, this particular plot of ground is famous for another reason. On this same site, about 1800, was the one-room schoolhouse attended by Guilderland's famous author, Henry Rowe Schoolcraft. The young Schoolcraft was born two houses above the school site in the first two-story house in the settlement, then known as Dowesburg. Henry Schoolcraft was also a geologist, explorer, discoverer of the actual source of the Mississippi River, and expert on Native Americans.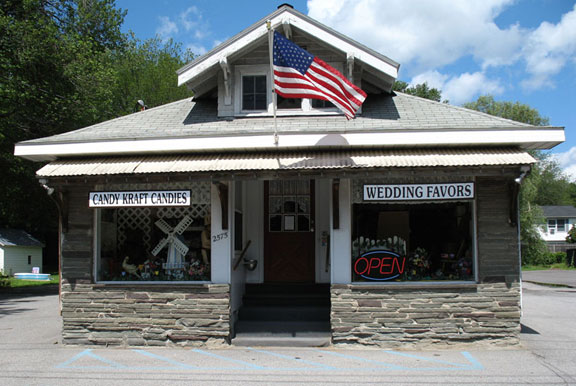 Candy Kraft - a family owned and operated store on Western Avenue near the intersection with Carman Road. Possibly the oldest running business in town other than the Gade Farm. Since 1935.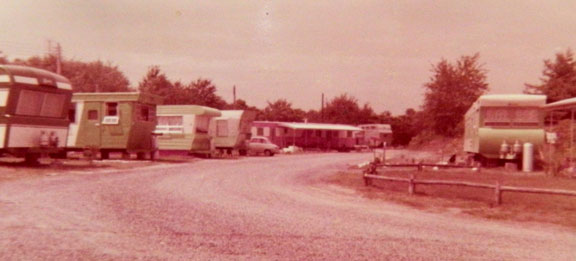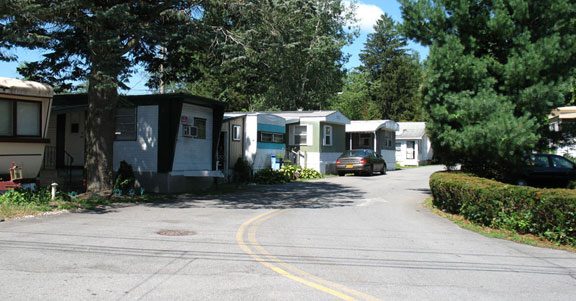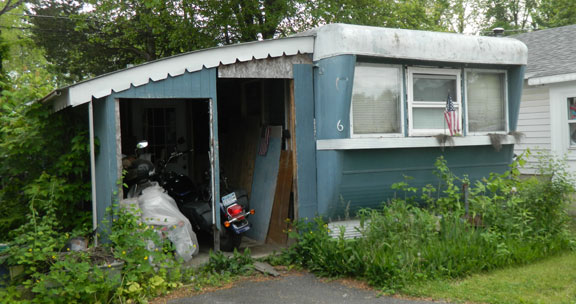 Above: Andrews Trailer Court and Greenhouses on Western Avenue near the corner of Altamont Road (rt. 146) as it appeared in 1957, 2011 and 2017. The single green trailer above was Maude Couchmans trailer - one of the originals - as seen in 2017. The author's home is in the 1957 picture - 3rd from the left. He lived in the court from 1957-1984 in various locations.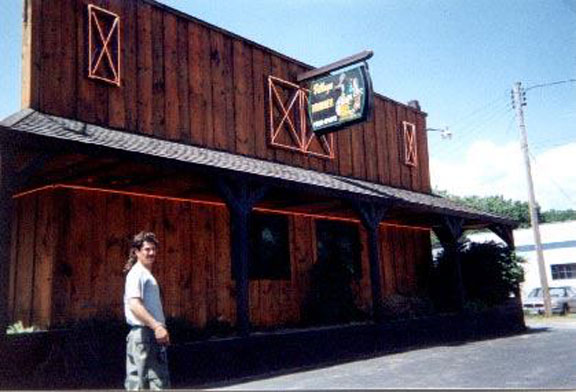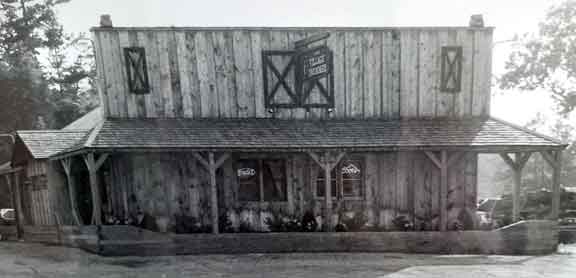 The Village Drummer... or V.D. as it was more commonly called!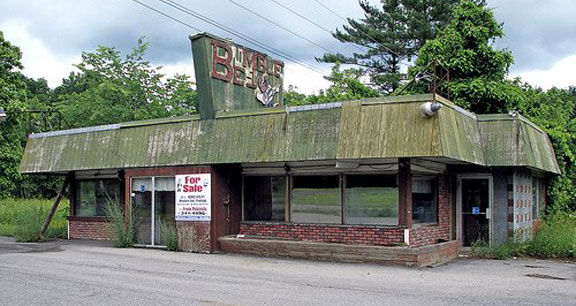 The Bumble Bee diner - it was just west of the old Mill Pond on the north side of Western Avenue. Used to have the best fish fry in town! There is now a tractor supply store where it once stood. They probably don't sell fish fry's.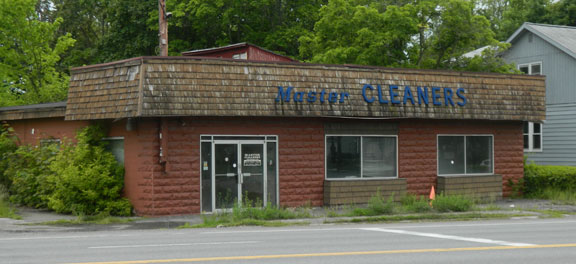 Master Cleaners on Route 20 - now out of business and the property awaiting environmental clean up.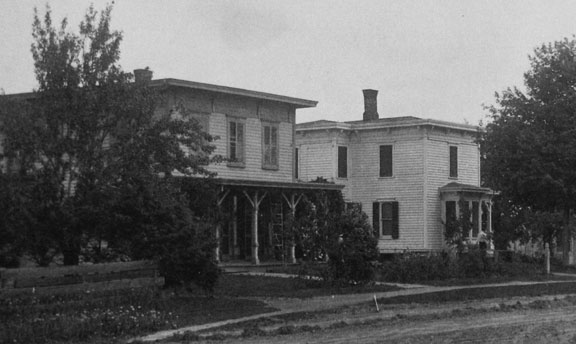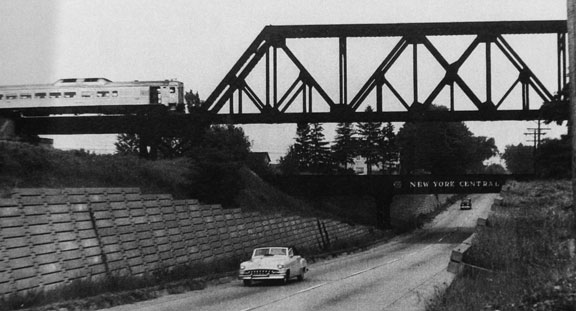 Route 20 in an area originally known as Fullers. Top photo shows houses as they were in 1914 but still stand today. The bottom one shows the sunken road to accomodate the RR trestle around 1955. The houses are behind the pine trees behind the NY Central bridge. The McIntires lived in one from the 1950's to the 1970's.
Below is one of the houses in 2017 - well kept and improved.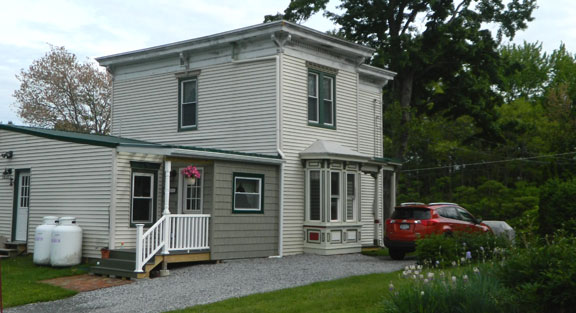 =============================================
Below: A house on the corner of 146 Carman Road and Route 20.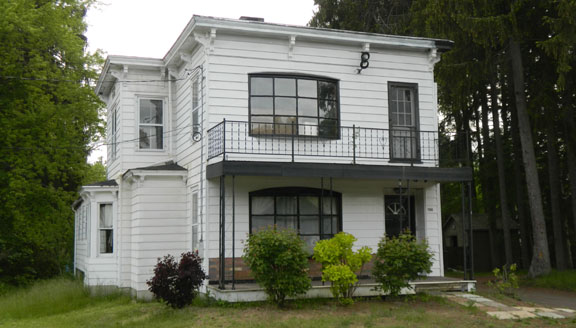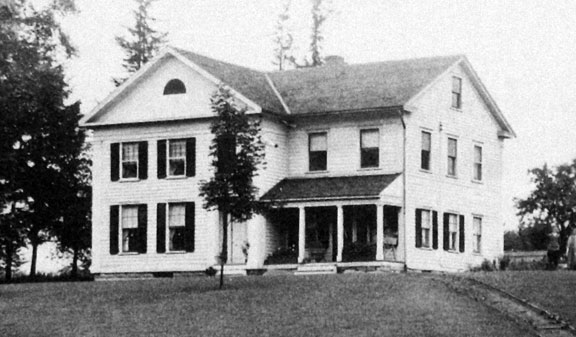 This house is still standing on Hamilton Street. Has had many owners since 1924 and is completely restored to its original glory.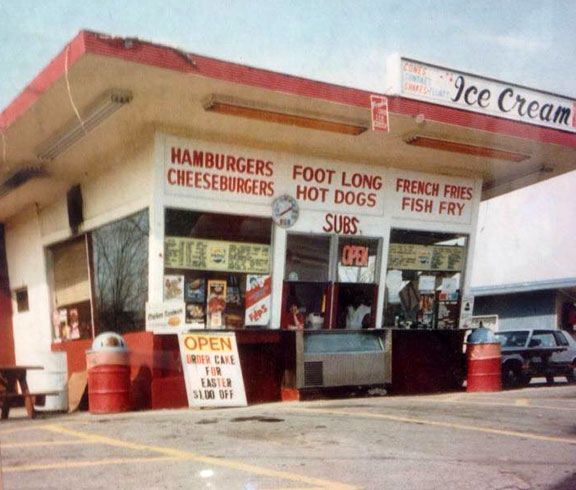 McCormack's Corner's - Route 20 and Carman road -
The Corner Ice Cream drive in. Previously a Carvel in the 50's and early 60's.
Frosty Ice Cream was across the road as was WillRoy's drive in.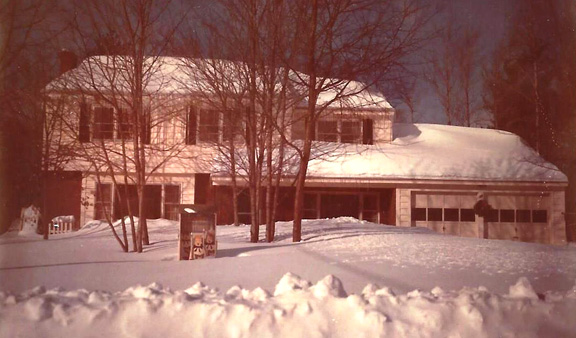 Christmas 1969 - 26.4" of snow! This snowed in house on Pinewood Drive off of Willow Street. Home of Vicki Meade.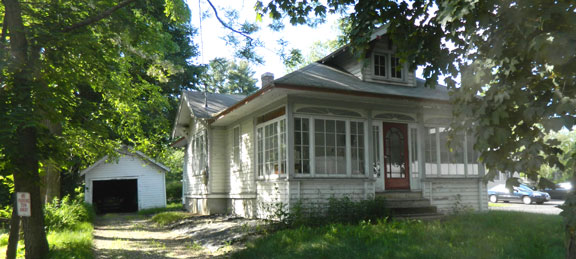 This is the original condition of this home that is just below route 20 on Route 146. The Brown's lived there when the author was a kid and Pop's Road stand was adjacent to the left.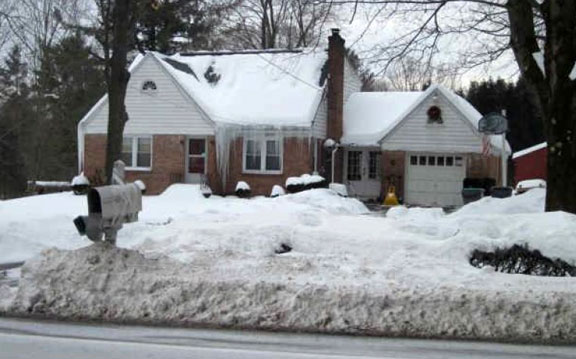 While this house is related to the specific history of my family, the story is very typical of many families that moved into the area after World War II. Like many GI returning from service after the war, Mr Frank Batzinger quickly married and together with his wife build this house from ground up. This home was built on an experimental apple orchard that Mr Batzinger purchased in 1948 from Lloyd Sharp (who lived in the farm house on the northeast side of Sharp's Corner). The house follows the plans of a brick New English cottage selected from one of many free plans that the US government provided for those taking loans on the GI Bill. Others in the area doing the same form of homesteading giving rise to many local building supply companies. The Batzingers moved in as soon as the basement could be capped off in 1950.
Most of the work was done by Mr Batzinger although I remember that some local contractors were used for special jobs like plumbing and roofing. Also, my siblings and I often assisted by holding flashlights or boards being cutted or nailed. The upstairs was added and opened in 1957. My earliest memory at the age of 3 was watching the refrigerator being raised from the basement by block and tackle. As the family grew the bedrooms under the dormers were expanded and the children pitched in to dig the basement for the extension to the dining room. A shed was added in the mid 1960's to house the garden tools and equipment.
The family maintained about 1 acre as a vegetable garden that supplied fresh produce in the summer and the resources for the canned and frozen veggies consumed the rest of the year. Fruit and jam came from the apple, peach, pear and cherry trees along with grape, strawberry, raspberry, rhubarb and current patches. Frank was a weekend hunter and fishermen and kept the freezer stocked with a wide variety of meet. This simple house became a very comfortable and affordable home where Mr Batzinger was able to sustain the development of its resources raise a family of 6 children, and even put them through college, despite the hardships brought on by the long labor strikes at General Electric in the 1950's and 1960's. The outline of the property, gardens and woods that Mr Batzinger grew can still be clearly seen in the Google satellite view of the property.
While this picture brings back many fond memories of growing up in Guilderland, it also speaks of a time when development of a homestead from scratch was affordable and sustainable. This home was the product of a pay-as-you-go project done at a time when building codes and zoning laws did not add a significant expense to living off the land. For my generation, we did not realize it at the time but our chores not only contributed to the life of the family and we were learning how to live off the land. However, we have all moved away both from this house and from this lifestyle. Nonetheless, it is good to remember what it was like "back in the day" as it is an approach to personal planning and development that is useful and sustainable in all generations.
----------------------------------------------
I should add an additional note about the mailbox in the photo. The snow load and wind-driven build up along Route 20 was considerable and the rural district of the county had many miles that had to be kept clear quickly. The resulting situation was a test of engineering and patience to come up with an inexpensive way to keep the mail box within the mail carrier's arm's reach from the road while protecting it from being buried or plowed over. After several failures, Dad settled on a design that had a strong base and an arm that could be easily repaired. He was proud that he had one of the largest and oldest mailboxes on the snow plow route. As one drives up and down Route 20, you will see many other good designs: an old milk can base filled with cement that could be easily restored to its place, a long arm that allows the mailbox to swing away from the road as the plow hits, and other clever strategies.
However, despite the inconvenience of digging our driveway out after they passed by and the occasional need to restore the mailbox, our family always appreciated those road crews that worked around the clock to keep the roads clear even in the worst blizzards of the 1960's.
submitted 4/17 by Robert Batzinger
======================================






Places not included yet
from west to east:

- Ma's Service station
- Dutcher's
- Bailey's Cabins
- 84 Lumber
- The Bavarian Chalet
- The Chariot
- The Country Squire
- Joe's Service Station
- Carvel Ice Cream
- Frosty Ice Cream
- Will Roy Drive in
- Turnpike Bowling Alley
- Thunderbird Driving Range
- Turnpike Miniature Golf
- The Governor's Inn
- Couchman's Pheasant Farm
- Turnpike Motel
- Pop's Road Stand
- Bumble Bee
- Inga Barth Flowers
- M&M Motel
- The Mill Pond
- Western Turnpike
Golf Course
- Red Man's Hall
- The Shadow Box
- Prospect Hill Cemetary
..and more to be
added to the list!