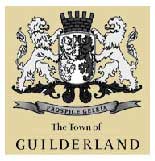 This page covers Guilderland center and it's immediate surroundings. It is of course dominated by the presence of Guilderland Central High School but has many historic residences as well.
--------------
This site is for the benefit of those who still fondly remember those days and their children who may have heard many a story of those times.
Currently this is ONLY a beginning and ALL contributions are welcome as long as they fit the general theme of the site.
Please e-mail any comments, photos, captions, corrections
or questions to:
ccolleague@cox.net
John Green
GCHS class of 1971
Town resident from
1957-1984
Vicki Meade
GCHS class of 1971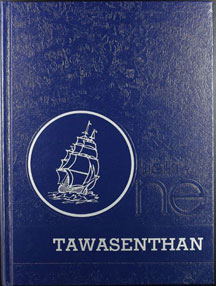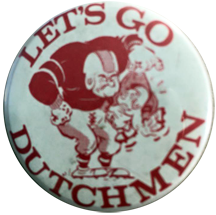 --------
Available exclusively
from www.jgreenbooks.com
via Lulu Press
"Up ahead at the sign post..."
They say you can never go back and maybe you shouldn't. Thirty two years after he left his hometown, Jonathan Moran returns to visit his dying father and spends a long afternoon driving down "memory lane" only to find a portal to the past and maybe a date with destiny.
This is a story of a town the way it was and never will be again. And a tavern like thousands of others across America that shaped many a memory and many a life.
----------------------------------
He pulled his 2011 Chevy Cruz rental car into the large and very empty dirt lot on the corner of US route 20 and state route 146 and killed the ignition. Opening the door, he slid out and lit a cigarette. As he slowly walked toward the center of the lot, his snakeskin boots kicked up dust and his Stetson hat shielded his eyes from the late afternoon sun. Passing cars and the few pedestrians hurrying along their way paid no attention to him despite his attire that was way out of place.

Jonathan stopped and waited. He was wondering if he would presently smell stale beer, pizza, smoke and urine. Would he hear the rippling humming noise of the crowd or "My Sweet Lord," "Get Back" and "Honky Tonk Woman" beating out of the jukebox? Would a familiar voice say, "Hey Jon… what you doing tonight?" Nothing mystic or Stephen King like happened but he stood waiting nonetheless.

This was his next to last stop. He had time.
96 pages
--------------
www.myfambly.com
Guilderland Center
On a recent trip back east I took as many photos as I could of places that still exist from "back in the day." Some have changed slightly and some I have no history on. If anyone has information for this page, please send an e-mail to me with additions and/or corrections.
Of all the areas in the township, Guilderland Center has remained much the same.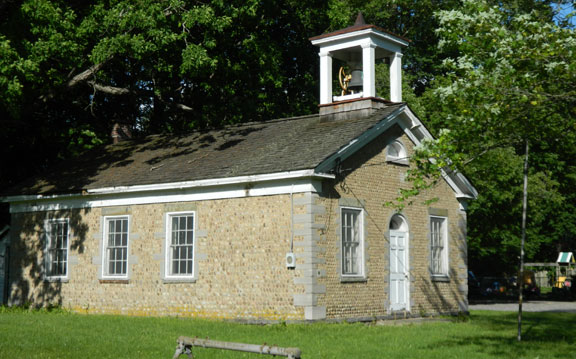 The old Guilderland Center firehouse.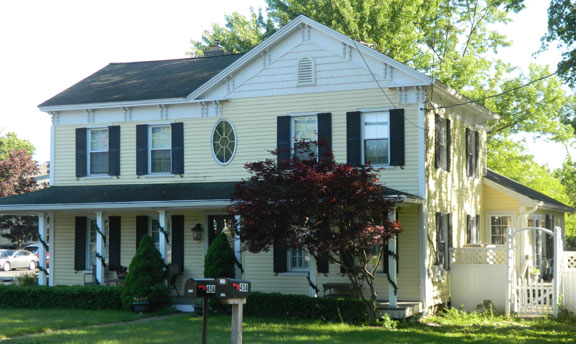 The corner of rt. 146 and the road to the high school. Empies was across the street. Now a gas station. "Go Dutchmen" may have been the football fight song, but "Meet me at Empies" was another kind of fight brewing.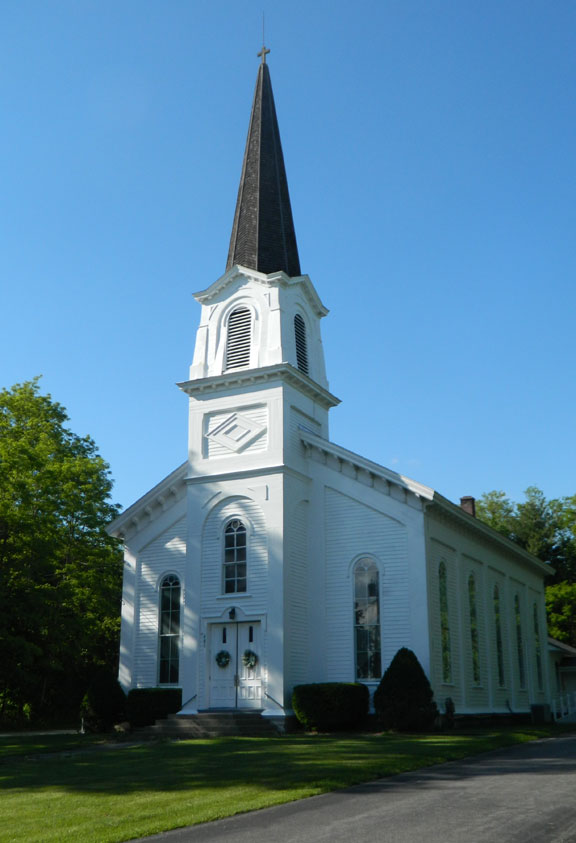 Old Church - new denomination.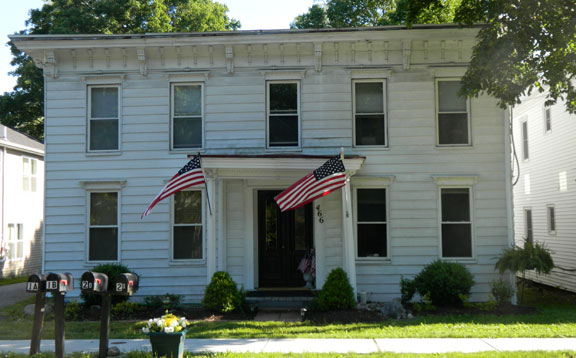 Main street USA - Main street in Guilderland Center!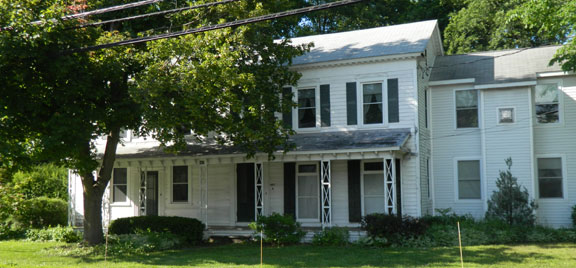 To the best of the author's recollection, the Bosworth's lived here.

The business on the right was once the Cell Lounge and later the
Late Late 'n' Lazy ownwd by Ken Wesolowski.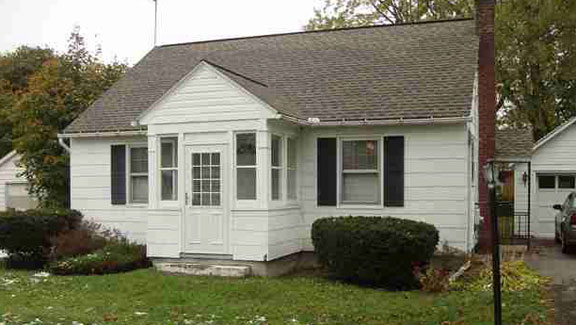 Typical small house in Guilderland center.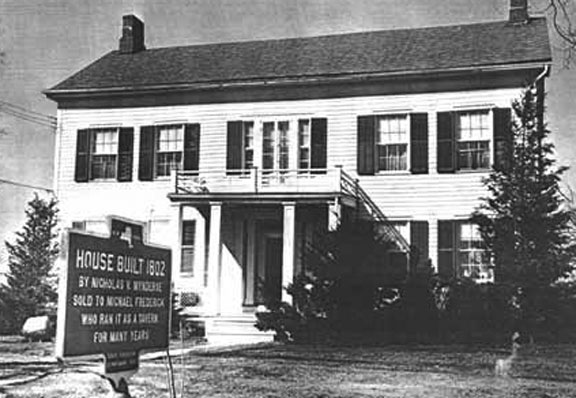 The historic Frederick House built in 1802.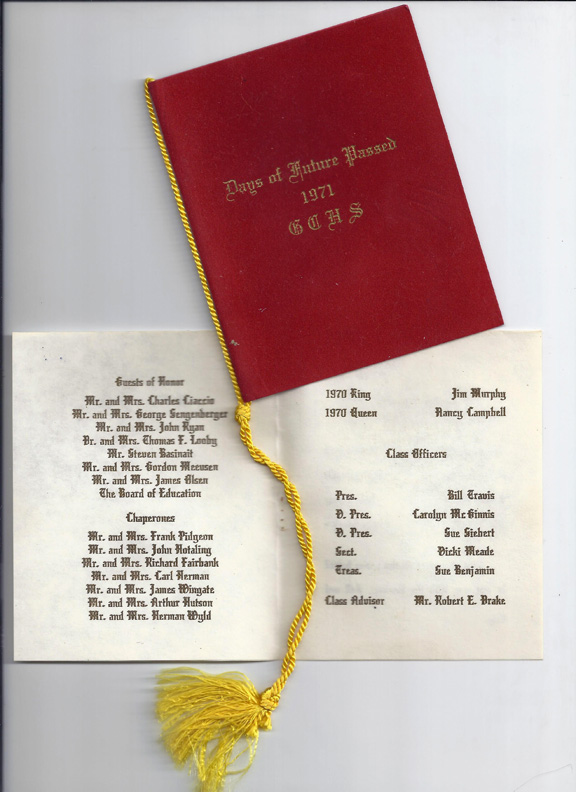 A prom program from 1970-71
- NOTE: This is another page where our source material is slim. Please see above for how to send submissions.
Of course, GCHS is known for great teachers, sports and a host of other activiities but this is straight out of research on Wikipedia:
Guilderland High School is also known for its theatre program. The group, called the Guilderland Players, was organized in the 1968-69 school year by English teacher Bob Scrafford, but did not put on their first performance, Bye Bye Birdie, until the next year. Musicals were directed for many years by the inimitable Fred Heitkamp. Producing two shows each year, a drama in the fall and a musical in the spring, the Guilderland Players, known as 'GP' by its members, is one of the largest extracurricular activities at Guilderland High School, including more than one hundred students in its cast, stage crew, and pit. It is staffed by Alexis St. Clair (Pit Conductor), Rae Teeter (music director), and Andy Maycock (director). The Guilderland Players' 2006 production of Steel Pier won the SLOC Award for 'Best Choreography.' Various alumni of the Guilderland Players have also gone on to other acting opportunities, including appearing on the TV show American Dreams, the Original Broadway Cast of La Bohème, and in the cast of multiple seasons of Park Playhouse.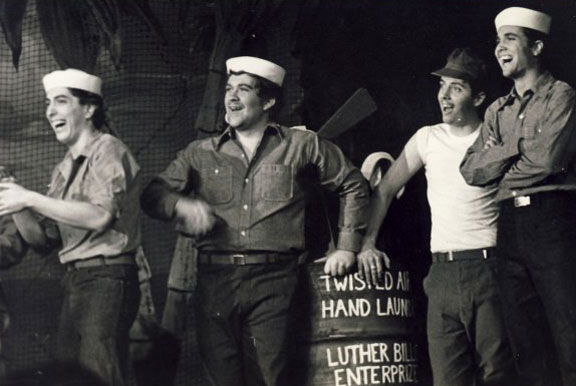 1978 South Pacific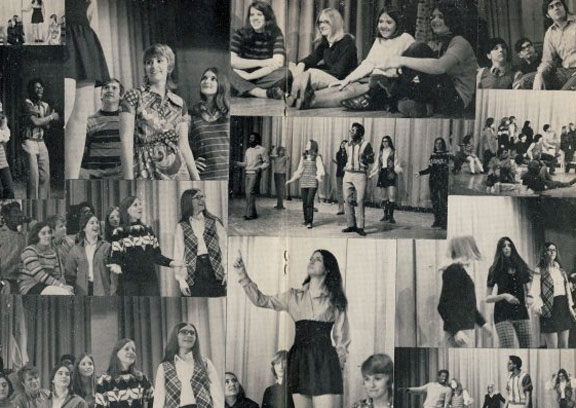 1971 The Pajama Game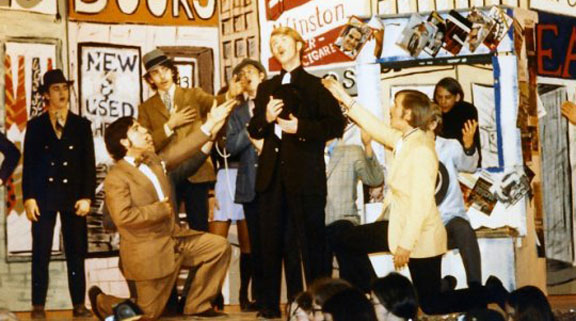 1972 Guys and Dolls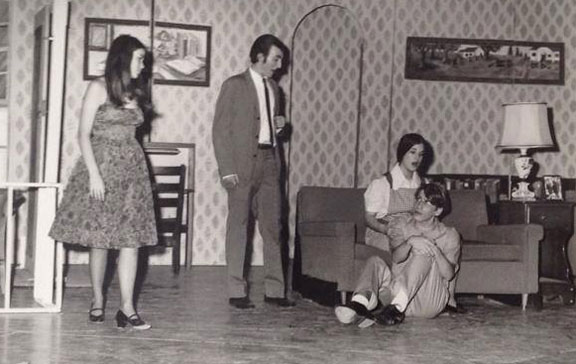 1973 Damn Yankees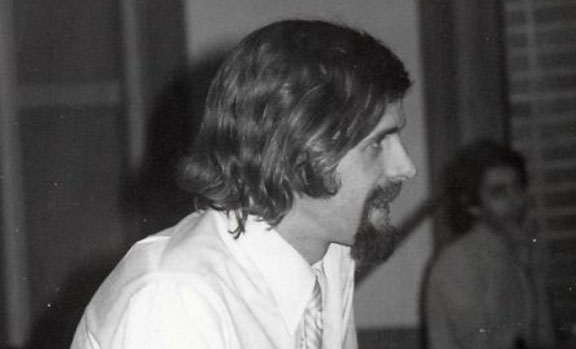 Fred Heitkamp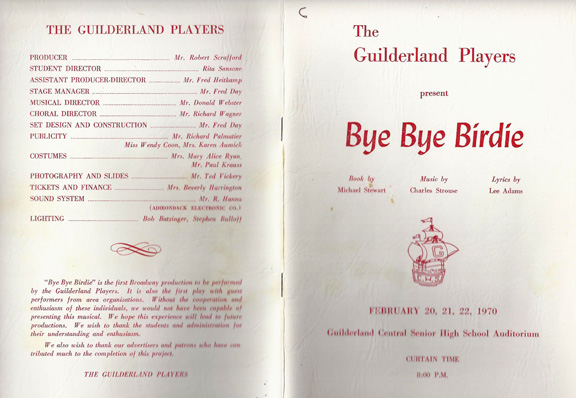 Guilderland Players 1970
========================================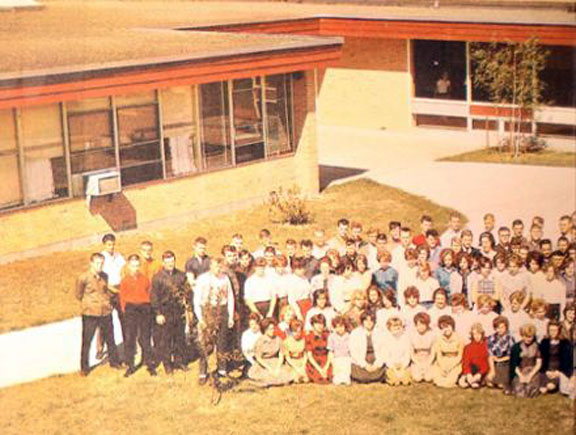 Have no idea who the group is but this is in the "quad" between the buildings. \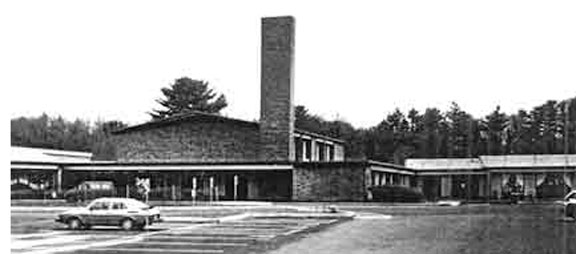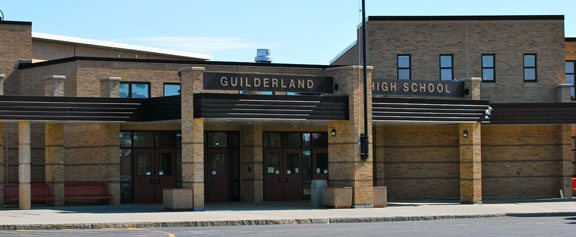 The top two black and white photos are of the high school as most baby boomers of the 50's, 60's and 70's remember it. Below those is as it looks today.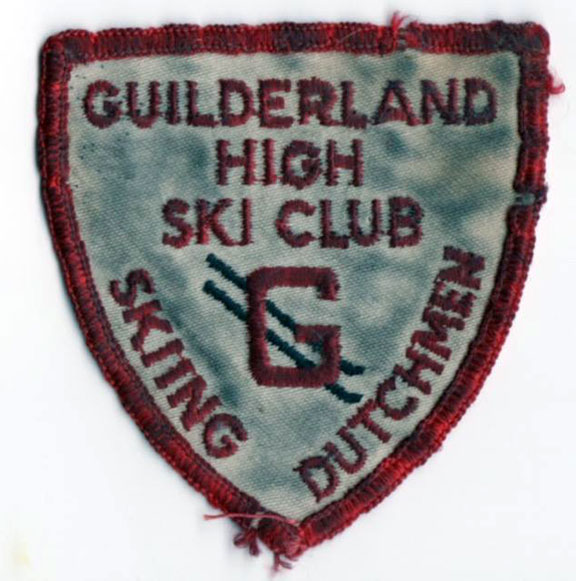 "A somewhat worn patch from 1966 when there was a high school ski club. Dave Card was President, Janice Cenci was VP, Barb Bidleman was secretary and Lois Heflich was treasurer. Mr. Burda was our club's advisor. The bus boarded at Westlawn Lanes (see Westmere page - editor) and some students snuggled next to their special people on the bus (no names to protect the snugglers- even though we didn't go to Smuggler's Notch)."
-- submitted by Jim Rulison






Places not included yet


- Northeast Industrial Park
- the Cell Lounge
- The Late n Lazy
- Empies

..and more to be
added to the list!