August 4th 2012 -updated July 2016 (see below)
& June 2020
The reunion was one of the highlights of my 45 seasons over 30 years of coaching youth baseball. Everyone had a great time braving 105 degree heat to renew old friendships and make new ones.

If you did't come, please review the list below and let me know what you are doing currently. I'd love to know and will update the web page periodically as info comes in. I have included notes and current information on those I DO know about but sure would like updates. Some of you were with us for a long time, and some not so long, but it was sure fun having you on the team however long you played. If you have information or contacts for some of the guys below, please pass this along to them too!

Coach Green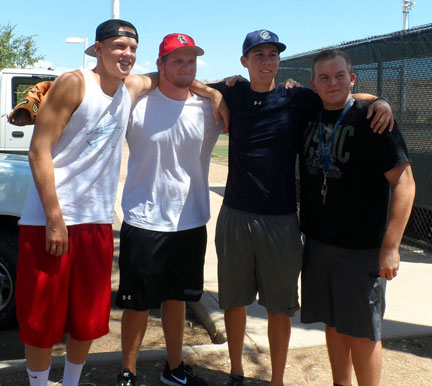 OLD PALS Troy "Laslo" Nelson, Holden "Huffer" Huff, Zach "Z" Scott,
Peter "Considerbleness" Bradley.

----------------------------------------
Black Sox Players with notes and current current activities
as updated as I have. If I have missed something please let me know! Some of you I can keep up with on FB but all updates will be included. Shoot me an e-mail or PM on FB.
as of MAY 2012 in black: as of July 2016 in red:
AS OF JUNE 2020 IN BLUE
REED PLIMPTON - University of Pennsylvania 2011 -
UC Irvine - 3rd year of Medical School.

TYLER GREEN - U of A 2011 - American Youthworks, Student Conservation Association, Dunes National Park, IN - US Forest Service, Alpine, AZ -
Biological research and conservation at Joshua Tree National Forest - CA
JAKE CHOULET - Texas Christian University
ZACH SCOTT - University of Southern Nevada - Bristol Blues Baseball
ANDREW SWENSON - Lipscome University Pharmacy program - Nashville, TN
SCOTT MARKS - ASU 2011 - Financial Advisor at Summit Wealth Group
JORDAN DETRICK - NAU 2012 - U.S. Forest Service. Lives in Parks, Arizona
ALEX HILL - independant contractor - Phoenix, AZ
BRENNAN KLINE US Marines Corporal - 2008 - present
HARTLEY RODIE - ASU 2011 - The Montauk & Gringo Star Street Bar
Managing Partner & Co-Founder at The Churchill
DAVID EVANS - ASU 2011-
STEVE HENGLEFELT- U of A Medical School NOW A DOCTOR
JACE DETRICK - NAU Inventory/Compliance Manager at Farm Fresh Organics
TROY NELSON - Trinity University, San Antonio, TX - pitches for Trinity Tigers LIVES IN SAN ANTONIO - COACH FOR THE TIGERS
HOLDEN HUFF -Grayhawk Golf Club
CARSON WEBER - Junior - Scottsdale Christian
PETER BOOTH - Junior Chaparral High School MARINES - NOW???
ERIC FITCH - Junior Chaparral High School
JULIAN CARLOS - UA graduated 2015 - now works for the Boston Red Sox in the finance department.
OSCAR ALVAREZ ASU
NICK McGIRGAN -graduated from ASU spring 2015- LIVES IN PHOENIX
doing a masters in sports business and law in the fall
LOREN JONES UofA Lives in Redding, California
ERIC KLINE
TYLER STATHIS graduated from high school (Chaparral) in 2012, he went to ASU and graduated in 2016 with a Biology degree. He just graduated from Midwestern University Arizona College of Optometry. He is now an eye doctor! In August he will begin a 1 year residency at the Indian hospital in Fort Defiance, AZ (Navajo Nation).
SEAN NEYLON
NICK PLIMPTON Univerity of Colorado, Boulder - 2015 - Lives in Denver
JOE PASCALE - ASU 2011 - BS - Homeland Security & Criminal Justice
TYLER MASCARO
JASON HATCH - Junior - Scottsdale Christian
MIKE LONG
JACK BOLAND
DEVIN DUNATOV
MITCH HATHAWAY
JARROD ELLINGER
CRAIG KINNEBERG - Peru - Sodalitum Christianae Vitae
DANNY MAST - United States Navy -Machinists mate ELT - Seattle WA
AUSTIN THOMPSON - USC - Cornerstone Bible College, Cupertino, CA
JOSH CORDERO - US Navy
Jesse Bonet-Castillo - PVCC
STEVEN O'HAIR - Played Baseball at Horizon and 4 years College
CONNOR SWENSON - Senior at UofA - Chemical Engineering.
Applying to Med schools.
MIKE PROSEK - Notre Dame and ASU
CHRIS ROGERS
ADAM McLAIN
RANDY MARKS
GREG SCHEIWILLER
BRAD LAMBERT
ERIC BERKLEY
SEAN BERKLEY
DEAN SZYMANCIK
RICKY BONDESON
STEVEN GERGAL - Junior - Notre Dame Prep
JORDAN COHEN - Duke University DOCTOR
DEVIN KOLESAR Junior - Chaparral HS - Pitcher/CHS High School
MATT RAINES
MATT LITTLETON
ETHAN BLAKE -ASU
ZACH SHULZ - Sophomore Horizon High School
JOEY MARRANCA Studies Physician assistant at Midwestern University - College of Health Science Glendale
ANTHONY MARRANCA
TRAVIS FORD - PVCC - major TBD
JASON HYMAN - Junior at UA - major in Public Health
HARRISON FOX
BRAD BOSKIE - Junior Chaparral High School - Quarterback CHS High School
JIMMY CASEBOLT - Junior Chaparral High School
REED RAMIREZ
STEVE GARCIA
DAVID SEAY - Chase Bank
CHARLIE KASSOFF
RYAN NOWAK
JOE PIAZZA
CRICKER DODSALL
PAUL CARRICK
MATT BENAK
BRYAN GUISE
JOSH FENN
LUIS CORZO
NAT MOSELY
COLIN CONIFF
J.C. COMBE
CHRIS CAMPBELL
KYLE MILLER
DAVID MURRAY
HUNTER THOMPSON - SCC - Chemistry Tutor
HUNTER JOHNSON
TRAVIS TUMMOND -Team leader at MassDrive, A Bindable Company
CJ JOHNSON
KEVIN TANTILLO
JOE ECONOMIDES - Phoenix Christian
ADAM BOWERS
BLAKE LODGE
NOLAN BIDESE
TOMMY MOSER PV High School Senior
BRENT McCALL
JACOB FIEROS
TIM LINAMEN
JAMES PSARROS
ERIC WOOD
RYAN MAKIS
RYAN BERG
KYLE GERKEN
BRIAN GRAY
JAKE TOMLINSON
JONATHAN OLHAUSEN
JOSH SCHULZ - Passed away of Spinal meningitis 2011
RYLEE LANE
REECE LANE
EAMONN McINTYRE
ALEX SANCHEZ
NICK DUCKWORTH
MATT FREEMAN
DAN GRAIF
ANDREW KAUFMAN
LUKE MOSER
MICHAEL SCARNATO - moved to Texas
ANDREW KAUFMAN.
2011-2012:
PAUL BUKOSKEY -
MAX MILLER - Junior at Chapparal - playing varsity baseball - Biochemistry at Loyola Marymount University
TANNER SCHEUB
NATHAN MARINE -
LUKE MARINE -
GAVIN McLAUGHLIN -
GARRETT McLAUGHLIN - Garrett will be playing baseball at NIACC
NOAH SELF -
JUSTIN DUBNOW -
JAKOB BENGER - Junior at Chapparal - playing varsity baseball Lives in Scottsdale, Arizona
MARCO MEDINA -
BRANDON PASTERNAK - Sophomore at Pinnacle HS - track & football
Robby Boyle -
Alec Miller
Alec Shillingberg
Jake Grace
Justin Smith
William Wright
Micah Schwartz
Quinn Discerni

--------------------------------------------------------------------------------------
FROM THE ARCHIVES: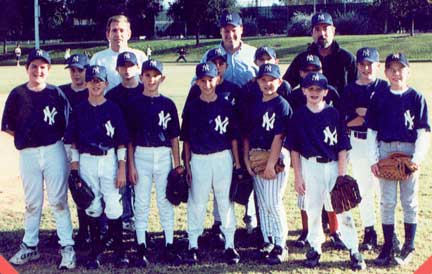 THE ORIGINAL ARIZONA TEAM. MUSTANG FALL 2000 CHAMPS.
front row left to right: Dale Knauss, David Evans, Justin Edel, Brian Corney,
Brad Schell, Tyler Reed, David Conklin.
(back row): Tyler Green, Coach Edel, Hartley Rodie, Travis Tummond,
Coach Corney, Brad Lambert, Chris Corney, Coach Green, Reed Plimpton.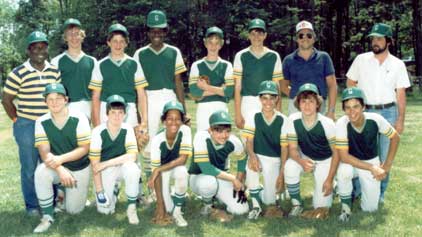 MY ORIGINAL BABE RUTH 14-15 TEAM FROM 1983. Guilderland, New York.

BACK ROW (L-R) CHARLIE BROWN, STEVE NOEL, MIKE BAUMANN, HODARI BROOKS, ANDY KRAUSS, ERIC WEIDEMAN, TED BASTIANI, COACH GREEN (FRONT ROW L-R) CHRIS IVES, AL EVON, CHIP BROWN, KEVIN PIAZZA, BRUCE BARDIN, TONY PARELLA, BUTCH BASTIANI.
The only player from this team I have information on is Andrew Krauss
who currently lives in Lohore, Pakistan, and NY, NY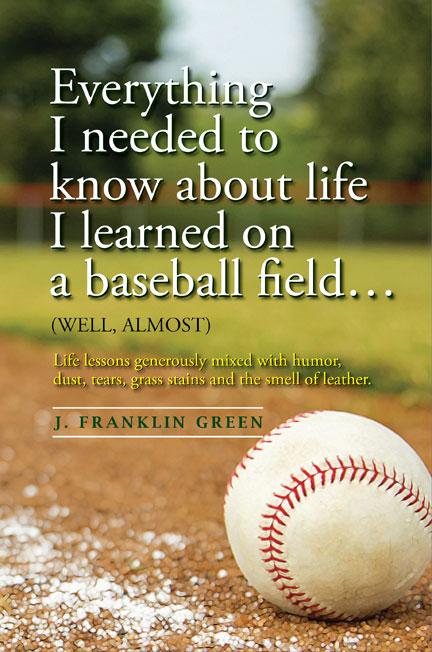 ©2016 – J. Franklin Green
Published in paperback by Lulu Press www.lulu.com
Dedicated to
Jim Teeter
AZPlayball - PONYLeague who worked tirelessly and selflessly for over 20 years in youth baseball.
See other books by this author at:
www.jgreenbooks.com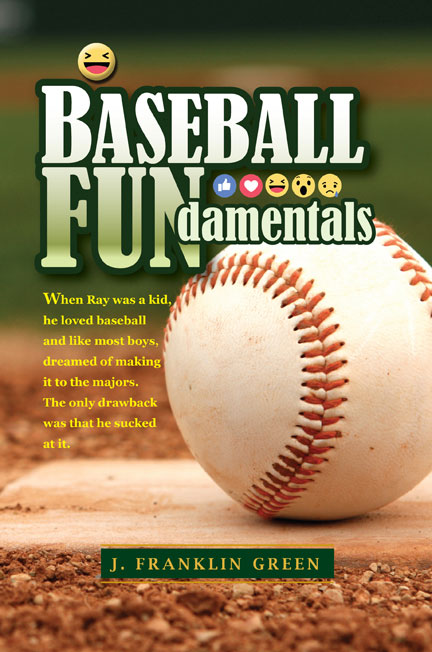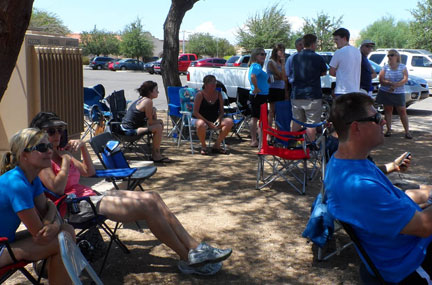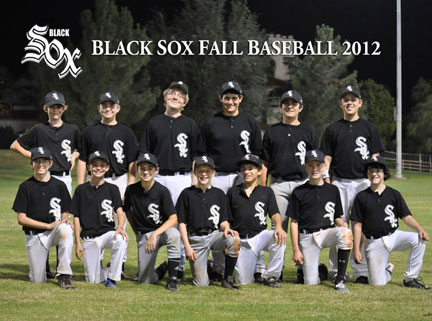 The last Sox: FRONT ROW LEFT TO RIGHT: JAKE GRACE, NOAH SELF, BRANDON PASTERNAK, ALEC MILLER, MARCO MEDINA, ALEC SCHILLINGBERG, JUSTIN DUBNOW - BACK ROW: NATE MARINE, QUINN DISCERNI, WILL WRIGHT, MAX MILLER, JAKE BENGER, JUSTIN SMITH.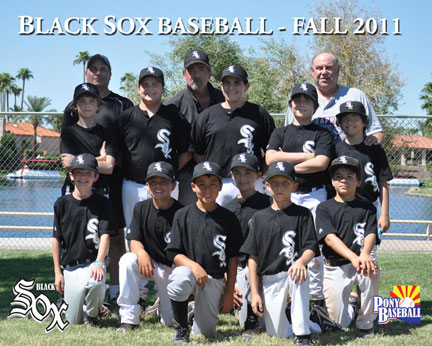 Fall 2011 - 11-12's BRONCO FRONT ROW L/R - Noah Self, Gavin McLaughlin, Garrett McLaughlin, Brandon Pasternak, Luke Marine, Marco Medina. BACK ROW: Nate Marine, Paul Bukoskey, Max Miller, Jake Benger, Justin Dubnow COACHES: Brent Benger, John Green, Gary Miller (missing: Tanner Scheub & Coach Tom Scheub - see team page for pics - click here)

We did not post a stellar record, BUT, everyone grew in their skills and made new friends. This is an entirely new team drawn entirely from the league waiting list! Few knew each other going into the season but all have signed on to continue through winter 2012. Defense was not our forte , but pitching was great and this is one of our best hitting teams ever!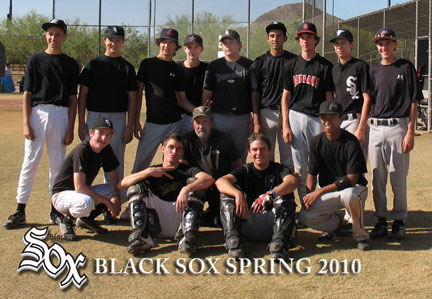 Spring 2010 - 15-18's FRONT ROW L/R - Jace Detrick, Matt Benac, Paul Carrick, Julian Carlos (team captain) - BACK ROW L/R - Byan Guise, "Cricker" Dodsall, Joe Piazza, Charlie Kassoff, Nick McKirgan, Osacar Alvarez, Loren Jones, Zach Scott, Ryan Nowak - (missing: Josh Fenn, Ethan Blake and Travis Ford)

The guys at times put in some awsome plays any pro player would be proud of. Everyone had their moments especially Charlie's 7 inning 4 run win over the best team in the division! Nick was nearly unstoppable at the plate hitting over .800 for the season. Julian was the guy that put he team together - I told him: "Build it and I will come" - He did and I am glad I did!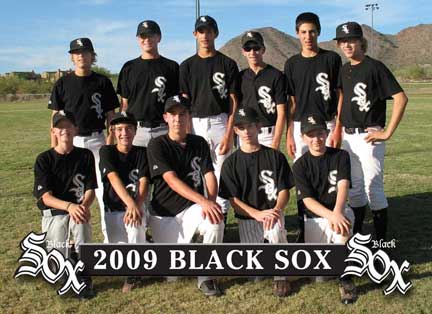 Fall 2009 - FRONT ROW L/R - Josh Schulz, Jake Choulet, Zach Scott, Travis Ford, Ethan Blake - BACK ROW L/R - Rylee Lane, Zach "Seeds" Schulz, Joey Marranca, Jordan Cohen, Anthony Marranca, Reece Lane. (Our reserve players absent: Stephen Gergal, Peter Bradley)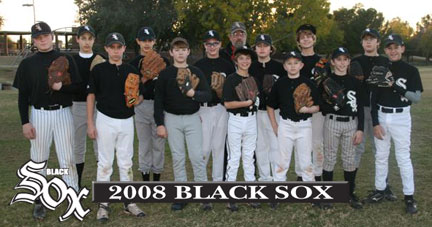 FALL-WINTER 2008-2009 Pony 13-14 - one of our best groups with veterans of 3 years and welcome new players! - (left to right): Carson Weber (co-Captain), Anthony Marranca, Zach Scott (co-Captain), Joey Marranca, Stephen Gergal, Matt Raines, Coach Green, Jacob Choulet, Matt Littleton, Ethan Blake, Devin Kolesar, Travis Ford, Zach Shulz, Jordan Cohen. This group is the core of the Spring 2009 team.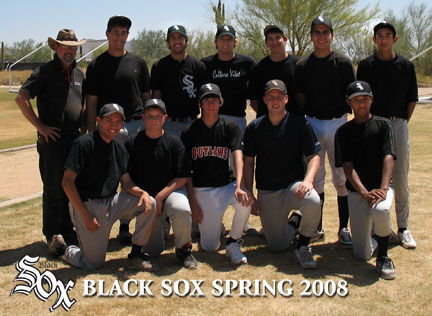 Black Sox 16-18 Spring 2008: (back row) Coach Green, Travis Tummond, Jesse Bonet-Castillo, Kevin Tantillo, Eric Kline, Luis Corzo, Oscar Alvarez, (front row) Joe Economides, Nick McGirgan, Loren Jones, Ricky Bondeson, Julian Carlos. (missing): Jordan Detrick, Andrew Swenson, CJ Johnson, Ryan Chopco, Hunter Johnson. One of the most fun teams I ever had with many seniors playing for the last time. A rag tag bunch in mismatched uniforms, we played against high school teams and finished at .500!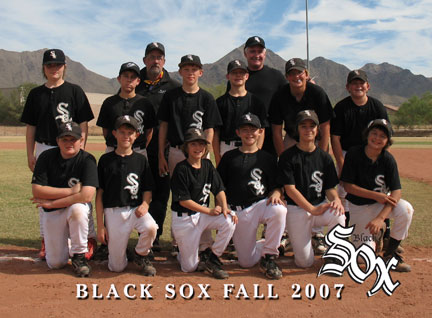 2007 FALL/WINTER PONY 13 - FRONT ROW: L-R - HOLDEN HUFF, JIMMY CASEBOLT, JACOB CHOULET, STEPHEN GERGAL, TYLER STATHIS, SEAN NEYLON. 2ND ROW: CARSON WEBER, ZACH SCOTT, TROY NELSON, BRAD BOSKIE, HARRISON FOX, PETER BOOTH. BACK ROW: COACH GREEN, COACH NEYLON (MISSING: ERIC FITCH)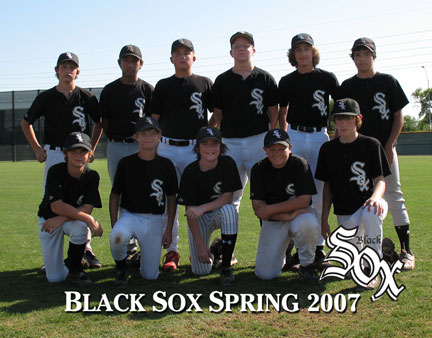 2007 SPRING PONY 13-14 TEAM. (BACK ROW L-R) AC, JULIAN CARLOS, ADAM BOWERS, NICK PLIMPTON, NOLAN BIDESE, TYLER MASCARO. FRONT ROW L-R) TOMMY MOSER, BLAKE LODGE, JACE DETRICK, JASON HYMAN, JASON HATCH.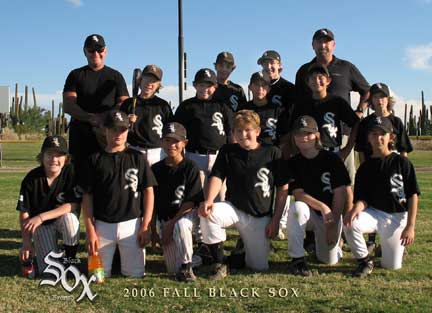 2006-7 FALL/WINTER BRONCO 11-12 (FROM BACK TO FRONT L-R) COACH NEYLON, COACH TYLER, COACH ANDREW, COACH DETRICK, TROY NELSON, JASON HYMAN, ZACH SCOTT, SEAN NEYLON, JACOB CHOULET, JACE DETRICK, MIKE SCARNATO, MICHAEL KIM, HOLDEN HUFF, CARSON WEBER, TYLER STATHIS (MISSING: PETER BOOTH AND JASON HATCH)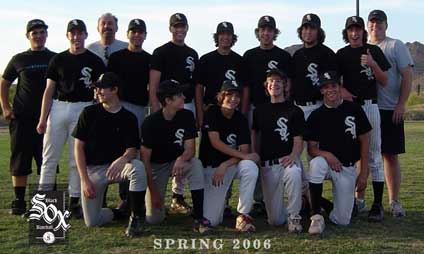 THE SPRING 2006 15-18 YEAR OLDS ENJOYED WHAT WAS FOR SOME THEIR FINAL SEASON AS THEY ARE COLLEGE BOUND FOR FALL OF 2006. IN MANY WAYS ALSO A REUNION SEASON WITH ALL BUT 3 GUYS HAVING BEEN WITH US ANYWHERE FROM 2 TO 15 SEASONS. FRONT ROW (L-R) STEVE O'HAIR 3, TYLER GREEN 11, CONNOR SWENSON 3, ANDREW SWENSON 6, ALEX HILL 8, (BACK ROW L-R) CHASE, REED PLIMPTON 15, COACH DETRICK, LUIS CORZO 1, DEAN SYMANCYK 2, JESSE CASTILLO-BONETT 1, RICKY BONDESON 2, SCOTT MARKS 5, JORDAN DETRICK 8 AND COACH SWENSON. (ABSENT: NAT MOSELY) The number following the name represents the number of seasons with us!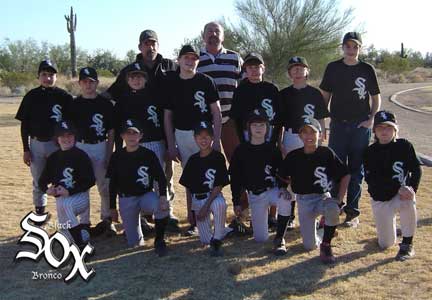 THE WINTER BRONCO 2006 11-12 TEAM ALONG WITH VETERANS OF THE FALL 2005 TEAM WAS THE NUCLEUS OF THE BLACK SOX GOING FORWARD TO FALL 2006 AND BEYOND. (FRONT ROW L-R): JACE DETRICK, ZACH SCOTT, MICHAEL KIM, EAMONN McINTYRE, ALEX SANCHEZ, CARSON WEBER, (BACK ROW L-R): TYLER MASCARO, MICHAEL SCARNATO, HOLDEN HUFF, COACH GREEN, NICK PLIMPTON, COACH DETRICK, ERIC FITCH, TROY NELSON, COACH TYLER GREEN.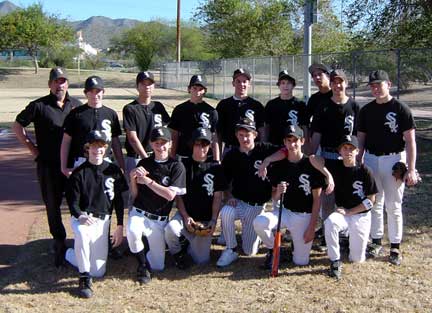 THE 2005 WINTER COLT 14-16 TEAM WAS ONE OF THE BEST WE EVER FIELDED. (BACK ROW) COACH GREEN, STEVEN O'HAIR, BRENNAN KLINE, SEAN BERKLEY, ALEX HILL, KYLE MILLER, MITCH HATHAWAY, STEVEN HENGLEFELT, REED PLIMPTON (FRONT ROW): ANDREW SWENSON, JORDAN DETRICK, ERIC BERKLEY, JACK BOLAND, MIKE LONG, JARROD ELLINGER.